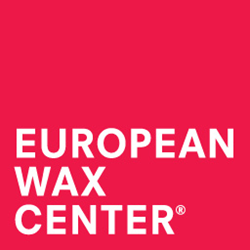 Phoenix, AZ (PRWEB) February 26, 2014
There are only 3 days left of the phenomenal Year of Gorgeous waxing sale so guests are strongly advised to visit European Wax Center Phoenix-Paradise Valley as soon as possible. Fashionably late Phoenix wives are clamoring to get their body hair removal in Paradise Valley, AZ in a hygienic waxing salon for less.
European Wax Center guests receive the best hair removal prices for bikini waxing in Phoenix, AZ when taking part in Year of Gorgeous. With this shortly ending sale, guests buying one hair removal service automatically receive 50% off any other waxing service of an equal or lesser value at the same time. Discounted waxing this good couldn't last. Year of Gorgeous ends this Friday February 28, 2014.
During the Four Steps to Gorgeous waxing process, European Wax Center Phoenix-Paradise Valley will cleanse the area and use a luxurious oil to ensure the hard wax adheres only to the hair for ouch-less waxing. Paris-designed purple Comfort Wax is gently applied at room temperature to protect your skin during eyebrow waxing in Paradise Valley, Phoenix, Arizona. Finally, your smooth skin is pampered with Ingrown Hair Serum for body treatments and Calming Cream for facial treatments to ensure you strut out with confidence.
Maricopa County residents can visit European Wax Center in Paradise Village Gateway at 10625 N Tatum Blvd Suite D-115, Phoenix, AZ 85028 or call (602) 277-0089 to speak to a dedicated waxpert regarding pain-free waxing or the Year of Gorgeous sale.
About European Wax Center
European Wax Center was founded by siblings David Coba, Joshua Coba and Jessica Coba in 2004, and is now recognized as a leader in comfortable and healthy body waxing. The Cobas developed the ultimate wax experience that features the all-natural COMFORT WAX™ developed in Paris and the 4 Steps to Gorgeous™ process -- Cleanse, Prepare, Wax, Rejuvenate. As well, features include a clean, professional environment, full-privacy Wax Suites, and exceptional service exclusively for EWC guests. Now, luxurious waxing can be incorporated into everyone's regular routine and skincare regime. European Wax Center enables everyone to feel pampered, beautiful and sexy. For more information about European Wax Center or to inquire about owning a franchise log onto waxcenter.com or like us on Facebook at http://www.facebook.com/EuropeanWax and twitter @EuropeanWax.