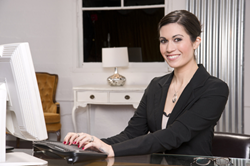 Outsource your commission tracking and distribution. Exclusively for the insurance industry.
New York, N.Y. (PRWEB) March 25, 2014
They will manage the process of entering and tracking the payments on behalf of the broker finding missing payments as well as commission distribution to co-brokers and sub-producers.
CommissionsDept allows the brokerage community to have a hands-off approach dealing with processing commission data into a tracking system.
"Many insurance brokers we speak with are reluctant to manage their commission payments at all. They do not have the time or patience to maintain a system themselves that requires constant data entry and tracking." explains Vice President of Sales Kevin Wilson. "We provide a solution that allows the broker to focus on selling new business and servicing their existing customers."
The AgencyVault upgrade provides faster data entry times by using proprietary automation tools. No two insurance carriers provide an identical commission statement and they all seem to speak a different language. The data tools allow CD to translate any carrier statement into their tracking system.
CommissionsDept has maintained broker and general agent systems for over 20 years tracking billions in premiums. Clients include benefit brokers, property & casualty agencies and life insurance agents. Customers are charged based on the size of their book of business starting at $100 per month.