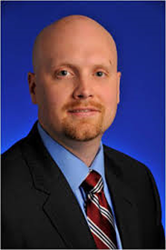 Cincinnati, OH (PRWEB) February 27, 2014
Vinimaya, Inc., the leading provider of procurement marketplace solutions and catalog management services, announced today that Supply & Demand Chain Executive magazine has selected CEO John Hutchinson as an honoree for its 2014 "Pros to Know" listing.
Those honored in the 2014 "Pros to Know" awards make up the leading providers and practitioners in supply chain management. The Provider Pros to Know listing recognizes individuals from a software firm or service provider, consultancy or academia who have helped their Supply Chain clients or the Supply Chain community at large prepare to meet the significant challenges in the year ahead.
"Our annual list of Provider Pros to Know highlights the many thought-leaders who are helping to shape the supply chain industry and advance supply chain as a respected discipline in the enterprise," said Barry Hochfelder, editor of Supply & Demand Chain Executive. "Their efforts in developing the tools, processes and knowledge base necessary for supply chain transformation, and in promoting new approaches to supply chain enablement, have earned them a place on this year's Provider Pros listing."
"It is an honor to be recognized alongside this elite group of professionals. Vinimaya is pleased to be considered a thought leader in supply chain transformation," said Hutchinson. "Long deployment cycles and inflexible processes hinder procurement's ability to adapt to the changing needs of the business. Vinimaya instills flexibility and agility into supplier relationships, enhancing compliance and collaboration while providing actionable procurement intelligence."
The complete list of 2014 "Pros to Know" award winners is available on http://www.sdcexec.com and will be published in the March 2014 issue of the Supply & Demand Chain Executive magazine.
About Vinimaya
Vinimaya, Inc. is a privately held software solutions company that provides innovative eProcurement Catalog and B2B Shopping offerings for both buyers and suppliers based on the patented Vinimaya vMarketPlace cloud-based solution. Vinimaya's marketplace is seamlessly integrated with systems from Oracle, PeopleSoft, JD Edwards, SAP, Ariba, Microsoft and Coupa, among others, and is used by large organizations such as the State of Tennessee, Siemens, U.S. Department of Energy, City of Columbus, GE Healthcare, 3M, Alcoa, Agilent Technologies, Corning Inc. and Cricket Communications. Vinimaya is a Vora Group company with headquarters in Cincinnati, OH. For more information, please visit http://www.vinimaya.com or call 888-618-8634.