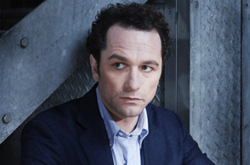 "They kind of reversed a lot of the characters. They didn't go for cliché casting of a sort of tough, big, seemingly physical Russian person."
(PRWEB) February 26, 2014
The talented Matthew Rhys recently chatted with a group of reporters about the upcoming second season of FX's 'The Americans.' Co-starring alongside Keri Russell, Rhys plays Russian spy Phillip Jennings, a role that many viewers root for. During the call, he revealed to TVRage why his character is relatable, in addition to why he was nervous about joining the series.
Here's an excerpt from the interview:
"In theory at least (and maybe more so for American audiences), it would seem these characters aren't ones desired to succeed in their subversive mission. "He does have romantic ideals, as well as materialistic ideals, because he came from a very harsh, fiscally challenged place," Rhys offered to TVRage about why Phillips might be so likeable. "But, I think he longs for a wife to love, and to have those feelings reciprocated. His main priority are his children, their future and their safety. I think he wants, unashamedly, to sign up for this white picket fence life and to have those nice things and live out a nice life."
"I think those are sort of very real, palpable obtainable dreams and aspirations of so many people," he continued, drawing to mind moments during the first season when Phillip's loyalty was questioned. "We're sort of raised to think that in a way, and Phillip has come from an extremity of that. There's a real opportunity to live out the real dream. It's in front of him. It's obtainable. You just have to balance it with an incredibly difficult lifestyle."
Rhys, one of many British actors donning American accents on U.S. shows, brings a great deal of humanity to his character as well as versatility, for in one moment he is having dinner with his government agent neighbor, and another he is in disguise, carrying a gun, and ready for anything."
'The Americans' Season 2 premieres Wednesday, Feb. 26 at 10/9c on FX.