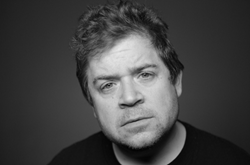 I watch as many movies as I can. I huddle with all my funny comedian friends and we sit and write jokes.
(PRWEB) February 28, 2014
During a recent conference call, Patton Oswalt discussed his hosting duties for the 2014 Film Independent Spirit Awards. Not only did he tell TVRage.com's Robert Thomas about handing out birds as trophies, but also what he thinks makes a great actor and film.
Here's an excerpt from the call:
"Recently, TVRage, along with other reporters, chatted with Oswalt during a conference call, where he joked about chasing pigeons around a park in order to get over his fear of the birds.
About the fear itself he was confident that he'll be able to deal with it, "I have two weeks to get over this lifelong terror that I have. I don't think it'll affect my performance."
He was so confident that when asked about how to step it up next year he answered, "I think, if they let me host next year, I'm going to try to work up to mythological flying creatures: Pegasi, Gryphons, and Rocs. ... That's the kind of grandeur this awards ceremony deserves."
In case you were wondering, the birds aren't just symbols. They'll actually become the property of the winners. As he told TVRage, "Trust me, I know actors. I know directors. There are all kinds of things they can do with birds. Some I'd rather not go into."
The award ceremony itself is bigger than the unconventional trophies. He praised the ISA for really digging and "… trying to find movies that took risks and rolled the dice. … It rewards people that are clearly emerging and are going to be doing great stuff with their careers. You get to see them early."
The Film Independent Spirit Awards airs Saturday, March 1 at 10/9c on IFC.