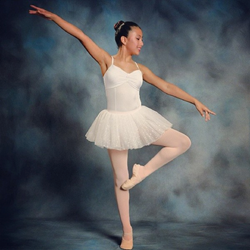 Santa Fe, NM (PRWEB) March 27, 2014
The SWAIA Fellowship Program is a centerpiece of support and guidance for emerging and established Native artists.
SWAIA Youth Fellowship Program:
Intended to help young artists with the purchase of supplies and/or to fund research projects to help better their artistic skills.
2014 Youth Fellowship Recipients:
Taylor Taliman (Navajo) is a youth photographer from Flagstaff, AZ. He is first trumpet in his middle school band and likes playing basketball and soccer. Taliman specializes in black and white photographs of wildlife and nature.
Ji Hae Yepa-Pappan (Jemez) is a visual artist and ballet dancer. Her drawings feature people and things that are important to her including dancing and characters from books and movies. She was recently accepted into the Joffrey Ballet summer intensive program.
SWAIA/ Santa Fe Art institute Residency Program:
A unique opportunity for artists to create work in Santa Fe before, after, and during Indian Market. Residents create, share, interact and exchange ideas within the communal living and studio spaces of the world-renowned Santa Fe Art Institute (SFAI) in Santa Fe, NM with artists and writers from around the world.
2014 Residency Fellowship recipients:
Luanne Redeye (Seneca) is a painter and printmaker from Albuquerque, New Mexico. She has a BFA in studio art from the University of New York at Oswego and an MFA from the University of New Mexico. She has participated in various exhibitions including the New Mexico Showcase at 516 ARTS and "Friends and Lovers" at the John Sommers Gallery. Redeye defines her work as an intersection of autobiography and community, which she often portrays through portraiture.
Monte Yellow Bird (Arikara/Hidatsa) is a painter/ledger artist from Wilsall, Montana. He studied fine arts at both IAIA and Minot state University. He has participated in Artist in Residence programs at the Eiteljorg Museum and the Paris Gibson Square Museum. Current exhibitions include the Mud Pony Traveling Exhibit and works at the Holter Museum. Yellow Bird uses various First Nation icons and scenes of daily life in his paintings and Ledger works to carry on the memory of his Native ancestors.
SWAIA Discovery Fellowship:
Designed for Native artists to explore their creative process and push the boundaries of their respective art forms. Whether the art form is traditional or contemporary or if the artists are emerging or established, the Discovery Fellowship allows artists the chance to travel and research as they expand their artistic goals.
2014 Discovery Fellowship recipients:
Sierra Edd (Navajo) is painter and visual artist from Durango, Colorado. Edd is currently finishing up her senior year at Durango High School and will attend Brown University in the fall. Edd has been awarded various first place awards for her work at Indian Market and has participated in various extracurricular and community service activities including a community mural project with Doug Miles. Edd's work combines images of Native life with contemporary humor to create a meaningful story.
Elihu Johnson (Chickasaw) is a Bowyer and Fine Artisan from Lawton, Oklahoma. Johnson has participated in various exhibitions at the Museum of the Great Plains and the Chickasaw Cultural Center. Johnson uses recycled and natural objects to create his bows and weapons, which are both art and functioning tools that encompass elements of history and Native culture. For Johnson, each bow has a unique story and individual style that tells the story of the warrior who carried it.