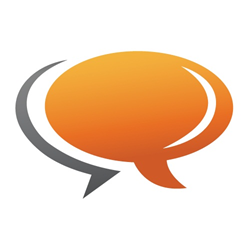 A key to gaining positive attention is not only creating content, but creating useful and valuable content.
New York, NY (PRWEB) February 27, 2014
New York-headquartered marketing agency Conversation is announcing the launch of its newest newsletter, "Multichannel Marketer." The monthly publication will highlight the latest and most important news in media and marketing, while offering strategic advice based on the current industry landscape and communication channels.
"This is an opportunity to further establish Conversation as not only a service provider, but an information provider and strategic partner, as well," said Chief Operating Officer, Mimi Lin. "This publication and information share makes a great amount of sense in what has become a very content-driven industry."
The decision to release a newsletter that concentrates solely on current events comes during a time in which various media entities are starting to realize the importance of engaging content. For example, the recent release of Facebook's "Paper" app allows users to access news they're interested in more quickly, while companies in sectors outside of media, such as Coca-Cola, have experimented with publications of their own. "Multichannel Marketer" builds on this trend by offering followers of Conversation a glimpse into some of advertising and marketing's hottest topics.
"Multichannel Marketer" will be distributed separately from Conversation's monthly agency newsletter, which focuses on client campaigns, agency milestones, and office culture.
"A key to gaining positive attention is not only creating content, but creating useful and valuable content," said Conversation Founder Frank O'Brien. "With 'Multichannel Marketer' we see an opportunity to share our industry knowledge and make brand readers curious about what we can do for them as an agency."
About Conversation
Conversation is an award-winning marketing and advertising agency. It is defined by its ability to analyze, produce, and evolve highly creative, yet effective campaigns. Conversation provides clients with custom solutions – everything from strategy and creative to development and execution. They boast a strong client list, which includes International Flavors and Fragrances, American Crew, New York University, and the Better Business Bureau. http://www.convoagency.com