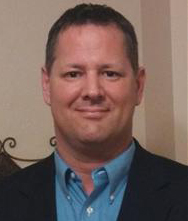 Bradenton, FL (PRWEB) February 28, 2014
ETCO has created a new position of Vice President of Accounting and has promoted Robert Wachob to fill the position. Mr. Wachob was formerly the Director of Accounting for both ETCO's Florida & Rhode Island facilities. Rob lives in Sarasota and is a graduate of University of South Florida with a Master of Business Administration (MBA) & International Finance. Rob has been with ETCO for 6 years.
ETCO Incorporated, established in 1947, is a leading manufacturer of stamped metal electrical components. With two operating divisions in Rhode Island and Florida, ETCO provides single source solutions to a wide range of industries including the appliance, HVAC, consumer electronics, telecommunications and automotive industries among others. The company prides itself in efficiency and excellence in customer service.
####