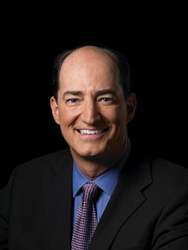 There are many reasons to get involved and there is no time like the present.
Tequesta, FL (PRWEB) February 28, 2014
Nierman Practice Management (NPM) is heading to the Hyatt Boston Harbor on April 4-5th with their 2-day seminar series, "Successful Implementation of Dental Sleep Medicine". NPM's continuing education seminar provides dentists with the latest clinical research and practical implementation guidelines for successfully integrating oral appliance therapy for sleep apnea patients.
Dedicated breakout sessions, led by Rose Nierman or a staff educator, help dental administrators navigate the documentation and codes needed for effective medical billing. "Dental practices have a growing need for knowledge of billing medical insurance due to an increase in cases and awareness of sleep apnea, TMD and other medically necessary services," says Rose Nierman, CEO of Nierman Practice Management. "Patients with these conditions are able to move forward with treatment knowing it will be covered by their medical benefits."
Nierman's philosophy of combining an agenda focused on practicality with renowned industry speakers is key to providing a high quality program that gives practices the tools needed for implementing all stages of dental sleep medicine. The main speaker for the Boston will be Kent Smith, DDS. Dr. Smith is a Diplomate of the American Board of Dental Sleep Medicine and is on the Advisory Committee of the Australasian Academy of Dental Sleep Medicine.
"I've had patients tell me that I literally saved their marriages," says Dr. Smith. "Feedback like this means more to me than any other aspect of treating sleep disordered breathing. There are many reasons to get involved and there is no time like the present."
In 2007, Dr. Smith was asked to start a sleep medicine curriculum at the Las Vegas Institute of Advanced Clinical Studies. In 2012, he was the first in Texas to be awarded a Dental Sleep Medicine Facility Accreditation. He is the creator of the "Best Sleep Hygiene" app, which is a free download, and in 2013, he was asked to host a weekly radio show on sleep disorders, and is now "The Sleep Doctor", heard every Tuesday at 1PM on KAAM 770 in the Dallas area.
Successful Implementation of Dental Sleep Medicine seminars are accredited with the AGD PACE and ADA CERP programs and offers 16 CE credits. A comprehensive list of course dates and locations for the 2014 courses can be seen at http://dentalwriter.com/Successful_Implementation_of_Dental_Sleep_Medicine.aspx.
About Nierman Practice Management
For 26 years, Nierman Practice Management has been perfecting the art of educating dentists and their staff on billing medical insurance and integrating treatment for TMD & sleep apnea into busy dental practices.
Fax: 561-744-5606