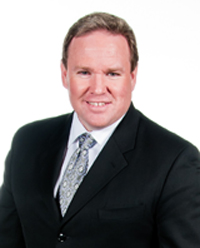 You cannot punish children to maximum extent for making the correct choice. It leaves you no room, if they doing something really wrong.
Cedar Park, TX (PRWEB) February 28, 2014
On Wednesday February 26, Fox 29 News of Philadelphia reported that Chaz Seale, a 17-year-old student from Livingston High was suspended and sent to the districts alternative school for turning in an unopened beer that he accidentally brought to school.
According to the Fox 29 News article, Chaz brought a can of beer to school after thinking it was a can of soda. He was in a rush to pack his lunch and get to school, and he inadvertently picked up the beer can by mistake. When he was at lunch and realized the mistake, he immediately turned in the unopened beer to a teacher. The teacher then turned the beer can over to the principal who suspended him and assigned him to the districts alternative school for two months.
According to Master Schill, the necessity to address Chaz's mistake is crucial, however administering the maximum punishment for turning in the unopened beer can and treating him as if he had drank the beer was the wrong decision. Schill goes on to say that "children must be rewarded for making the correct choice, even when they make mistakes."
Master Schill went on to explain, "If children, or adults for that matter, are going to be punished to the maximum extent of the rules for making the correct choice, then they will stop making the correct choice. They will develop the mentality that if they are going to be in trouble anyway, they might as well enjoy the bad fruit."
"The principal needs to rethink the decision. Letting the suspension stand is acceptable, however, putting him in an alternative school where students are consistently sent for negative behavior exposes him to negative influences," say Schill.
Master Schill says, "We are the sum of the five most influential people in our lives. Putting Chaz in this environment could possibly have long lasting negative effects."
About Peak Performance Martial Arts Master Gary A. Schill
Master Gary A. Schill is a leading authority on Child and Family development. He is the creator of the Parents As Coaches Program and Million Confident Kids Programs. For more than 39 years, he has studied the Martial Arts. As the owner and chief instructor of Peak Performance Martial Arts, Master Schill runs one of the most successful Martial Arts Schools, Summer Camp and After School Programs in the country. In addition, Master Schill is a three-time best-selling author, his latest book "The Success Secret" was co-authored with Jack Canfield (Chicken Soup for the Soul co-author). Master Schill's has been featured on all of the major networks, ABC, NBC, CBS and FOX, as well as The USA Today.
To learn more about Master Schill, visit http://www.PeakCedarPark.com or call 512-918-8921.