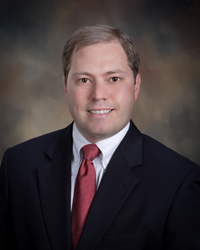 Savannah, GA (PRWEB) March 04, 2014
Brooks Zeigler, a producer at Morris & Templeton Insurance, was listed among Insurance Business America's "Hot 100." The list celebrates insurance professionals from around the country who have made some type of impact on the industry.
As chairman in 2013, Zeigler led the Georgia's Young Agents Committee (YAC) to two awards of excellence from the Independent Insurance Agents & Brokers of America (IIABA). Zeigler was chosen to be a part of the "Hot 100" for his contributions to the YAC during this time and because of all his dedicated years working with the IIABA.
Morris & Templeton Insurance applauds Zeigler on his accomplishments this past year, and is excited to see him grow as an essential part of the agency. Zeigler's hard work exemplifies the type of bright and motivated individuals at Morris & Templeton that are committed to serving their clients.
About Morris & Templeton Insurance
Morris & Templeton Insurance is an independent insurance agency with offices in Atlanta and Savannah, Georgia. They have been providing insurance solutions for individuals, families, and business owners in the area, since 1981. The agency is committed to serving the community by offering customized car, home and business insurance needs.