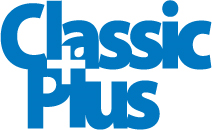 Icynene continues to lead the evolution of the insulation segment by meeting the demands of the building industry and the challenges it faces as new requirements and regulations are implemented. - Howard Deck, Icynene CEO & President
Mississauga, ON. (PRWEB) May 13, 2014
Vanguard spray foam insulation manufacturer, Icynene, has unveiled its latest product innovation – Icynene Classic Plus™ – designed to help meet the stringent requirements of the 2012 ICC International Building Code. The 0.7lb/ft3 open-cell spray foam insulation product offers one of the highest R-values available on the market, at R4 per inch, allowing building professionals achieve R-22 in a typical 2x6 wall assembly.
"The building industry across the country has been struggling to meet the strict requirements of the 2012 ICC International Building Code as the number of states adopting the new code grows. As a higher density open-cell spray foam product with a high R-value, Icynene Classic Plus™ provides the opportunity to build code compliant assemblies confidently and efficiently," said Howard Deck, Icynene President and CEO.
Complementing its high R-value, Icynene Classic Plus' superior formulation offers excellent adhesion on a broad range of substrates, temperatures and humidity conditions making it ideal for use in areas that have adopted the latest building codes such as the north-east and north-west US. Moreover, the spray foam insulation's formulation offers easier spray control to achieve a yield of up to 16,500 board feet as well as the opportunity to reduce waste and additional labor during application.
"Icynene continues to lead the evolution of the insulation segment by meeting the demands of the building industry and the challenges it faces as new requirements and regulations are implemented," said Mr. Deck.
The ESR Report for Icynene Classic Plus™, ESR #1826, can be downloaded from the ICC-ES website http://www.icc-es.org or from the Icynene website http://www.icynene.com.
The introduction of Icynene Classic Plus™ follows the recent launch of Icynene ProSeal™ last month and Icynene ProSeal Eco™ - the world's first 100% water-blown, closed-cell spray foam insulation product in September 2013.
# ENDS #
About Icynene
Established in 1986, Icynene helps to build energy efficient residential and commercial structures in over 31 countries worldwide. Our portfolio of industry leading light density open cell and medium density closed cell SPF solutions are both insulation and air barrier materials for improved indoor air quality and reduced energy costs making Icynene the smart choice for builders, architects, building owners, and homeowners.
For more information, contact:
Icynene Marketing Communications
media(at)icynene(dot)com 800-758-7325, x215
http://www.icynene.com