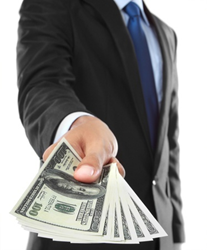 Long Beach, California (PRWEB) February 27, 2014
Broadview Mortgage Long Beach has announced that the CHF Platinum Grant now includes a Conventional financing option to offer a money saving alternative. CHF Platinum is a grant that offers money throughout the State of California, and provides grant money towards the down payment or the closing costs on the purchase of an owner occupied home.
CHF Platinum Grant money is not paid back, it does not create a lien, it has no interest rate, and it is not a loan. It is the only buyer assistance program currently being offered that does not require homebuyers to be purchasing for the first time.
Even thought there is no first time homebuyer requirement, homebuyers may not own any other properties or homes to be eligible for this grant.
CRHMFA Homebuyers Fund (CHF) is a government sponsored joint powers authority that offers loan programs to assist potential homebuyers in purchasing a home. CHF has undergone several recent improvements that make this Statewide homebuyer grant an attractive opportunity for California homebuyers.
At its introduction, CHF offered a grant equal to 3% of the first mortgage loan amount. Today, homebuyers using FHA, VA or USDA financing can choose between a 3% and a 5% grant.
There may be qualifying restrictions to consider when choosing your grant amount. The only real difference between a 3% grant and a 5% grant is the interest rate on the first mortgage.
An increase of Interest Rate will directly affect your qualifying Debt to Income ratio. If the interest rate increases, the maximum loan amount that homebuyers are qualified for goes down.
The trade off when choosing between Grant Money options ultimately will come down to a direct impact on the ceiling of your purchase price range.