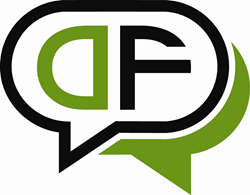 This link is a great educational tool that will be a benefit to all of our customers.
Memphis TN (PRWEB) February 27, 2014
Data Facts, Inc., a nationwide provider of background screening and mortgage lending solutions, recently announced the addition of a CRA Help Desk Link on their background screening and tenant screening ordering platform. The implementation of this system is just one in the latest advancements provided by Data Facts, Inc to their customers to aid in staying in compliance.
"We know that staying within compliance guidelines is a continually evolving need for our clients. Data Facts is always researching and implementing ways to arm our customers with the knowledge of how to stay current on all background screening industry regulations and changes," comments Damon Pike, Data Facts Systems Administrator. "We are happy to be able to roll out this easy to use software product for our customers. All tenant and background screening clients will now be able to access craheldesk.com at no charge as an educational tool to help keep them in compliance with laws and regulations."
This new piece of software is easily accessed through the Data Facts' ordering platform, allowing customers to log in and view the State Rules Register. Customers will be able to learn about the state laws governing background and tenant screening, as well as the upcoming changes of any of said laws.
Johnna Leeds, Data Facts' Vice-President of Compliance, is happy to be able to offer this to their clients. "This link is a great educational tool that will be a benefit to all of our customers. Maintaining compliance with the myriad of state laws is a complex subject that constantly affects our customers and their hiring procedures. We are confident this will be a simple way for them to meet the challenge of staying up-to-date on all laws and regulations."
The CRA help desk link, which is complimentary to all Data Facts, Inc customers, is currently up and running, and has received positive feedback from customers who have already taken advantage of the system.
About Data Facts, Inc.
Since 1989, Data Facts, Inc has provided information you trust and rely on to make sound lending, hiring, and other business decisions. Data Facts' core divisions include financial lending solutions for mortgage companies and background screening for employment, volunteers and students. We have a reputation for providing premier lending solutions, which enables our customers to close more loans faster and easier than ever.
Data Facts is one of only 2% of background screening companies that have achieved the gold standard of accreditation by the NAPBS. We provide crucial information for a broad variety of business needs. Our top of the line technology delivers information quickly, accurately and securely.
Data Facts has offices located throughout the United States and serves a wide variety of customers within the United States and Internationally. Data Facts is a 100% woman owned, diversified supplier.