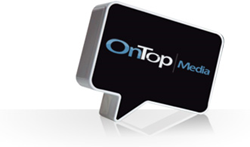 Bournemouth, Dorset (PRWEB UK) 27 February 2014
The days of companies spending many thousands on eCommerce websites, and the small or start-up etailer having to seek external finance or investment, are long gone.
Industry leader Visor Media has recently launched to market a custom eCommerce solution for small and start-up businesses, which has been priced at an extremely competitive £1299.
The Visor Media eCommerce solution is loaded with industry leading eCommerce features, which are normally seen in solutions of a much higher price tag, many being over £5000. To top off the feature list, the services offered by Visor Media are also completely bespoke; for which it is very hard to understand how a company like Visor Media can sustain such an affordable and desirable service.
MD of Visor Media, Cas Paton, commented on this point:
"Visor Media has provided the UK business community with hundreds of eCommerce websites already; We've helped so many start-up and small businesses since we started as a small business in 2006, and we grew as a business to offer websites for some of the largest household names."
He continued;
"We now have the scale of economy required, based on a large web development team, and having invested many thousands of pounds into our eCommerce software, to enable us to offer custom eCommerce design, including logo design, branding, and a completely tailored eCommerce website, for only £1299."
Visor Medias website http://www.visormedia.co.uk highlights features such as "GeoTrust" SSL Certificates that would normally cost online retailers £149-249 per annum, already included within the package – only validating further that the overall savings of the £1299 eCommerce package are substantial and immediately apparent, compared to alternative eCommerce solutions. They also promise no hidden charges, first year hosting is free, and a money back guarantee. The package is so unique in offering that you'll be looking for a catch that is simply not there.
Visor Media even give you the website and the code to use freely, so you are not even tied to them if you decide that you wish to host elsewhere, or have someone else work on your website source code – this is very unusual since most website development companies and eCommerce solutions are specifically designed to 'hook you in', which makes commercial sense to them, but not to online retailers that end up stuck with a provider, and typically paying increasing yearly service costs for hosting and support. It's nice to think that a company such as Visor Media has to work hard continuously to keep your business, rather than taking it for granted.
Other features of the eCommerce solution include Google Shopping Integration, Stock Management, Mobile Responsive Design, Advanced Discount Functions, Guest Checkout, 'Search as you Type' functions and lots more.
Paton also stated that "Visor Media previously offered the same service for over £4000, which was extremely competitive, so at £1299 we should attract lots of new businesses to work with us."
Visor Media's Support webpage also suggests that the firm offers optional fixed-price support and maintenance contracts at £199/Month, including website updates, upgrades, seasonal work (such as Christmas/Easter promotional graphics), and much more. This is somewhat unusual. Paton explained:
"We have established a very large and effective web support team which is able to service clients that opt for our support and maintenance service, very quickly, with updates, changes and promotions, as well as technical assistance, for one small monthly fee. We made the commercial decision to do this in order to offer small businesses the opportunity to effectively cap their website development costs, while ensuring that they don't lose out from having regular website attention and care. This will obviously set Visor Media apart from the competition, for good reason."
It is common for a website development company to charge for each and every change, edit, and update, or they would offer maintenance contracts which are typically limited to certain tasks – but this is not the case for Visor Media, who say that they will do anything reasonably expected in the normal course of online business, within the optional support monthly cost. Plus they don't force their clients into long commitments, and offer their contracts on a 30-day rolling term!
An interesting prospect.
eCommerce Packages are not new to the market, as mentioned above; Visor Media has been offering eCommerce packages for several years, and so have many other providers. The difference with this new eCommerce package is that the solution is, to put it simply, very feature heavy, and in addition to that, the custom design services of this nature are typically deemed high-end and very expensive to have; with website designers typically freelancing at £250-300 per day, it is very unique to find a web development company offering an entire custom eCommerce solution for such a low price.
Maybe Visor Media is doing this simply to showcase how far they have come in the market, from a small home-style business in 2006 to global developer in 2014, working for NATO and the MOD, to LoknStore, Vodafone and several other big names, as a statement of their capability. Or maybe Visor Media really wants to be the new 'go to' name for small businesses looking to establish themselves as the eCommerce leader, and to grow even larger within the UK start-up and small business community.
Either way, it cannot hurt to take a look; the proposition looks too good to pass, and for that reason, it is expected that Visor Media shall continue to grow as a leading UK website development provider within the custom eCommerce market.