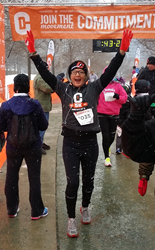 CEO Mr. Ram Abbaraju says, "Karen is enthusiastic and knowledgeable with technology and customer service. She has already built new relationships with authors and publishers."
Schaumburg, IL (PRWEB) February 28, 2014
Mr. Ramana Abbaraju, Chief Executive Officer of eBooks2go, announces two staff additions in his Schaumburg, Il location with Gantec Publishing of Ms. Karen LeBuhn and Mr. Logan Pietsch.
Karen has extensive background in educational technology and training. Mr. Abbaraju said, "Karen's recent position as an educator in wireless device training gives our company cutting edge knowledge to provide up-to-date technology expertise for our authors and publishers". Mr. Logan Pietsch is a graduate from Northern Illinois University receiving his Bachelors in Communications. His prior sales experience is in telecommunications industry. Mr. Abbaraju said, "Logan is enthusiastic and has tremendous talent".