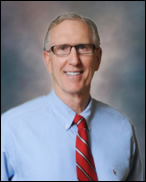 Stuart, FL (PRWEB) February 26, 2014
Dr. Robert Follweiler offers cutting-edge periodontal treatment options to dental patients who suffer from gum problems and periodontal disease. All dental patients are encouraged to protect their dental and cardiovascular health by learning more about the link between gum disease and heart disease during American Heart Month. As dental patients learn more about how their dental health affects their cardiovascular health, they can take preventative measures to treat their gum disease and potentially lower their chances of developing heart disease.
According to the Centers of Disease Control and Prevention (CDC), nearly half of Americans age 30 and over have some form of periodontal disease. If those adults do not seek treatment for their periodontal disease symptoms, they may be at a higher risk for developing heart disease and other serious health conditions. Everyone on the treasure coast is invited to schedule an appointment with Dr. Follweiler during American Heart Month and find out what treatment options he recommends for their periodontal disease. A referral is not necessary to visit Dr. Follweiler. Like many other diseases of the body, periodontal disease can cause health issues that are not limited to just the oral cavity. Those who have a family history of gum disease and heart disease are urgently advised to seek periodontal treatment at the first sign of gum disease.
Dr. Follweiler offers state of the art periodontal treatment including the FDA-cleared Laser Assisted New Attachment Procedure (LANAP®). Dental patients who are concerned about the link between gum disease and heart disease should schedule an examination with Dr. Follweiler's office during American Heart Month.
About The Doctor
Dr. Robert Follweiler is a periodontist offering personalized dental care for patients in Stuart, FL for 30 years. Dr. Follweiler graduated with honors from North Carolina State University. He graduated second in his class at Temple University Dental School in Philadelphia and was inducted into the OKU honors fraternity. Dr. Follweiler is part of one percent of dental professionals providing the LANAP® FDA cleared laser procedure for gum disease and periodontal treatment. To learn more about Dr. Follweiler and his dental services visit his website at http://www.follweilerperio.com.