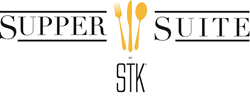 We're thrilled to bring a new and unique offering to our film, media and VIP clientele during the Festival and thank our sponsors STK, Blue Moon Brewing Company, Dobel Tequila and Murviedro imported Spanish wines for making it possible.
Hollywood, CA (PRWEB) February 27, 2014
Fresh from its triumphant weekend in Park City for the Sundance Film Festival and pre-Academy Awards® "Supper Suite by STK" for Sony Pictures Classics, leading LA-based special events group A-List Communications and its sponsor partners, STK, Blue Moon Brewing Company, Maestro Dobel Tequila, and Murviedro imported Spanish wines will bring "Supper Suite by STK" to Austin, TX during the opening weekend of its infamous film, tech and music festival.
For two days on March 9 and 10, 2014, "Supper Suite" will take over the acclaimed restaurant Swift's Attic located at 315 Congress Street and host cast cocktail receptions and dinners for official SXSW selection films THE MEND, starring Josh Lucas, Lucy Owen and Mickey Sumner; BEFORE I DISAPPEAR, starring Emmy Rossum, Paul Wesley, Ron Perlman, Shawn Christensen and Richard Schiff; and WE'LL NEVER HAVE PARIS, starring Maggie Grace, Zachary Quinto, Simon Helberg, Jason Ritter and Alfred Molina.
The three events feature a signature menu specially designed by STK's culinary team across cocktail event and seated dinner formats. "We're excited to head to Austin and bring "Supper Suite by STK" to life in such a thriving culinary scene and unique festival," said its Senior Vice President, Celeste Fierro. Beer pairings will be designed by Blue Moon Brewing Company, with signature cocktails created by Dobel Tequila, including the Black Diamond Margarita.
As a special guest and featured entertainment, A-List Communications with Big Machine Agency has secured recording artist, Olivia Somerlyn to perform during each event of the Supper Suite by STK, which will be her debut at SxSw. The fresh-faced singer songwriter, pianist and guitarist—best known for her hit video "Before It Began"— was recently tapped to open for Jessie J and has just gotten back from a South American Tour. She also just performed at Sony Pictures Classics Pre-Oscar Nominees gala for such luminaries including Academy Award winner, Cate Blanchett.
"We're thrilled to bring a new and unique offering to our film, media and VIP clientele during the Festival and thank our sponsors STK, Blue Moon Brewing Company, Dobel Tequila and Murviedro imported Spanish wines for making it possible," says A-List Communications' CEO David Manning.
A-list Communications' "Supper Suite" is a pop-up culinary and hospitality haven programmed at top film festivals and Hollywood award shows each year and partnered with a high profile culinary chef and restaurant group. Beginning in 2014, the "Supper Suite" program has been partnered with The ONE Group's STK.
About The ONE Group:
The ONE Group is a leading lifestyle hospitality company that develops and operates upscale, high-energy restaurants and lounges (STK, Bagatelle, and Asellina) and provides "ONExperience", a turn-key food and beverage service for hospitality venues including boutique hotels, casinos and other high-end locations in the United States and United Kingdom. The company was established with the vision of becoming a global market leader in the hospitality industry by melding high-quality service, ambiance and cuisine into one great experience.
About STK:
STK originated in the heart of New York City's Meatpacking District and is the brand's flagship location among the 8 around the world currently. STK artfully blends two concepts into one – The modern steakhouse and a chic lounge. The restaurant's signature DNA includes plaster cast horns, curvilinear black platform seats and a palette of black gloss and cream. A large central lounge area is furnished with creamy leather banquettes and textured crocodile tiles, and is surrounded by an elevated dining room for more formal dining. Theatrical lights illuminate each table, while smoky mirrors allow patrons to catch a glimpse of the surroundings while a DJ creates an energetic vibe throughout the entire space. As anticipated, steak is the main attraction yet with its modern twist, STK offers small, medium and large cuts of meat, as well as naturally raised options and market fresh fish entrees. Aside from steak, signature items include Parmesan Truffle Fries; Lil' BRGs; Shrimp Rice Krispies®; Sweet Corn Pudding; and Jump Lump Crab Salad.
About Blue Moon Brewing Company:
At Blue Moon Brewing Company, everything we do flows from our artistic approach to brewing. We craft our broad array of beers with flavorful ingredients for an inviting taste, perfect for enjoying the moment with friends. It's been that way since we added our first flavorful twist back in 1995 in Denver, Colo., and that's why we say our beer and everything we do is artfully crafted. More information is available at http://www.BlueMoonBrewingCompany.com.
About Dobel Tequila:
Dobel Tequila is the world's first crystal-clear aged tequila with the complexity of aged cognacs combined with the crispness of luxury vodkas. Dobel Tequila is a unique blend of extra-añejo, añejo and reposado tequila blended and filtered to produce a crystal clear liquid. The tequila is produced in small batches aged in oak casks from Southern Europe and every step of the process is done by hand. Dobel Tequila is recognized for its superior smoothness and iconic packaging which includes a stopper and a modern twist on a vintage apothecary-style bottle, a heavily embossed bottle whose design is inspired by the laboratory sample bottles used by the distillery's Maestro Tequileros (Master Distillers). Dobel Tequila is available nationwide in fine bars, restaurants and retailers - in 200 ml, 375 ml and 750 ml bottles. The 750
ml bottle retails for $49.99.
Dobel is a registered trademark of Maestro Tequilero, S.A. de C.V. Maestro Dobel and the Maestro Dobel Tequila logo are trademarks of Maestro Tequilero, S.A. de C.V.
About A-List Communications LLC
A-List Communications (http://www.a-listcommunications.com) is a full-service consulting, special events & communications agency based in Beverly Hills. With over 17 years of global agency experience, A-List Communications specializes in connecting corporate brands with results-driven communication strategies, and globally recognized celebrities that elevate their clients to the A-List. Core to A-List Communications' success is delivering "Brand Integration" services across a portfolio of propriety branded entertainment programs including "Fashion Week STYLE360," "Supper Series" and "The Arts & Cinema Centre." Most recently, A-List produced the film premiere parties for Woody Allen's BLUE JASMINE; KILL YOUR DARLINGS, CBGB and the hit TV series Downton Abbey. Follow @alistcom (http://www.twitter.com/alistcom) for more information and check #SupperSuiteSTK for daily updates.