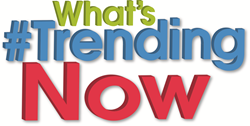 InTheNews.TV shares 5 products to help women create a red carpet moment without breaking the bank.
(PRWEB) February 28, 2014
As Hollywood prepares for its big night, the Red Carpet is the perfect opportunity to see some of the most striking hair and beauty looks of the season come to life as stars get their moment in the spotlight.
During the InTheNews.TV media tour, Beauty and Fashion expert Rebekah George featured 5 products to help women create a red carpet moment without breaking the bank. Products that were featured include:
SheaMoisture Tahitian Noni & Monoi Hair Care collection features protein-based treatment products that smooth, soften and control frizz, leaving textured hair more manageable, while strengthening and repairing hair. Each product contains certified organic Shea Butter; revitalizing Tahitian Noni, an antioxidant enriched with Vitamin C to help maintain hair health; reparative Monoi Oil, which revives damaged hair; and Keratin, Peptides and Botanical Extracts to nourish, repair and protect distressed hair fibers. The products do not contain parabens, sulfates, phthalates, mineral oil, formaldehyde, formaldehyde donors or artificial color. Not tested on animals. Available at Target stores.
Perfectly Pure Moroccan Argan Oil. Argan Oil naturally contains essential fatty acids and antioxidants such as Vitamin E, and is trusted for its ability to hydrate both your skin and hair. As an emollient, Perfectly Pure® Moroccan Argan Oil helps restore moisture and balance to dry, thirsty skin and hair. Add a few drops of this hydrating oil to your bath for a truly decadent experience, or enjoy it every day as a moisturizer for your skin, and to help tame frizzy hair. Available online only at http://www.PerfectlyPure.com
illuMask Anti-Acne Light Therapy Mask is scientifically proven to be an effective way to treat acne, among other skin conditions, light therapy, or phototherapy, is a transformative treatment safe for all skin types. IlluMask uses groundbreaking, patented technology to deliver all the benefits of light therapy in a convenient hands-free mask. The at-home light therapy device slips comfortably onto the face, just like a pair of glasses, for a 15-minute treatment that delivers better results than the leading prescription drug acne treatments. The device is FDA cleared and is clinically proven to leave skin clearer, smoother, and less oily with fewer blemishes. Visit http://www.illumask.com for more information.
Burt's Bees Brightening Collection. A natural breakthrough in skin brightening that boasts dramatic clinical results after just four weeks. Burt's Bees Brightening regimen is a daily arsenal of five formulas dermatologist-tested and clinically-proven to visibly brighten skin, diminish the appearance of dark spots and discoloration and even skin tone, while improving skin hydration and the appearance of fine lines and wrinkles. This regimen derives its potency from wild, white daisies sustainably harvested in the mountains of Macedonia. Daisy Extract been shown to be a natural skin brightening agent, helping to reduce the appearance of dark spots and pigmentation. Visit http://www.burtsbees.com for more information.
charmingcharlie RSVP collection. All of the fabulous RSVP pieces from charmingcharlie are $50 or under. In fact, everything at charmingcharlie is $50 or under! From clutches, to cocktail rings, earrings and statement necklaces, charmingcharlie has many of the styles being seen on the red carpet this season. charmingcharlie's RSVP collection is an affordable way to accessorize like a celebrity and to look like a million bucks. Visit charmingcharlie stores nationwide or go to http://www.charmingcharlie.com/rsvp.html for more information.
To find more information about everything featured, visit http://www.InTheNews.tv.
About News Media Group, Inc.
News Media Group, Inc. produces original programming about the hottest new trends hitting the market through the technology website KillerApps.TV or consumer news site InTheNews.TV. They produce a number of Satellite Media Tours and Ground Media Tours that fit the media calendar throughout the year to introduce TV and Radio station audiences to the latest tech products and applications as well as consumer products. Visit http://www.newsmg.com.
Contact:
News Media Group, Inc.
Karl Wayne
Executive Producer
karl(at)newsmg(dot)com