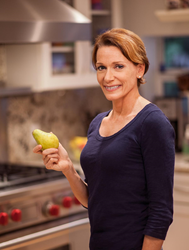 TEN is an easy way stay on top of your nutrients and activities and to stay out of the doctor's office this winter.
(PRWEB) February 27, 2014
Sniffles, sneezes and coughs seem to permeate the air each winter. In airports, shopping malls, grocery stores, schools—in every public place, germs are spreading and we cannot seem to escape the floating dangers of winter colds and flu.
The body will fight disease on its own, but when the immune system becomes weakened, it is more difficult for the body to generate the antibodies that it needs to defend itself from infection. Flu vaccinations are touted by drug stores across the nation but their efficacy is debated by many medicals specialists, leaving people with more questions than answers about how to stay well during cold and flu season.
A healthy lifestyle is the best defense for a lagging immune system and a good dose of sleep, exercise and plenty of nutritious foods are the body's strongest alliance in the battle against illness.
Foods like seafood and walnuts, high in omega-3 fatty acids, are known for their anti-inflammatory properties, but recent research suggests that omega-3's may also help enhance white blood cell (B cells) immune functions.
Citrus fruits, strawberries and broccoli high in Vitamin C, help fight free radicals that can weaken the body's immune system, while all fruits, nuts and vegetables contain vitamins and minerals that can strengthen the overall physical body. A healthy diet high in omega-3's, vitamins and minerals is important to keep a person in "fighting shape" during the tough winter months.
Stocking up a pantry with cans of tuna, bags of nuts and plenty of fresh fruits and vegetables can help in the effort to get through cold and flu season and to fend off other illnesses throughout the year. Strengthening your body from the inside-out is far better than medicating after illnesses take hold.
The new TEN™ online wellness and weight management program can help to keep a healthy lifestyle on track. With an easy drag and drop system, members can tally up credits for the proper intake of foods and activities, working toward a goal of a daily TEN. By counting credits instead of calories and getting credits for healthy activities—like exercise, rest—and even having sex—TEN users get a personalized program, geared to individual goals, with positive feedback and positive results. An excellent value for a low monthly fee, TEN is fun to use—more like a game than a diet—reinforcing healthy behaviors which result in achieving weight loss and improving overall health.
"TEN is an easy way stay on top of your nutrients and activities and to stay out of the doctor's office this winter," says Laura Klein, nutritionist and founder, "Keep your body healthy by counting to 10 each day!" http://www.BeTEN.com.