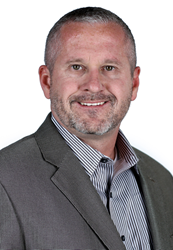 This is a very dynamic market, and AGT's ability to innovate and adapt to the needs of the customer has made us tremendously successful over the past two decades.
Kennesaw, Ga. (PRWEB) February 27, 2014
Applied Global Technologies (AGT), a leading provider of managed and cloud video solutions, today announces the promotion of Mark Cray to Chief Executive Officer. Cray – a seasoned industry veteran and proven executive of AGT – succeeds co-founder Ben Atha, who will assume the role of Executive Chairman after serving 20 years at AGT as Chief Technology Officer and CEO. Cray most recently served as Executive Vice President of Global Sales and Marketing, where he led company direction, sales strategies and profitability.
In his 16 years at AGT, Cray has built a strong and diverse background in managed services and video communications, serving many key roles at AGT in sales and marketing, operations, engineering and service delivery. Beginning his career at AGT as a Regional Business Manager and quickly moving his way up the ranks due to his unique combination of business development and subject matter expertise, Cray played a critical role in AGT's transition from a start-up to a multi-million dollar company. He was responsible for the development and launch of AGT's managed video services and audio visual (A/V) practices, resulting in significant company growth and Frost & Sullivan's "Advancement in Market Share Award" for fastest growth as a North American Video Service Provider. Cray's track record continued by working closely with the company's research and development efforts, serving as a bridge between users and technology development. He introduced AGT's homegrown and agnostic cloud video conferencing solutions, which broke barriers in the video conferencing industry seeking a solution to interoperability and channel enablement. Under his leadership, AGT's business practices have delivered superior service to clients and partners in all market segments.
"At its heart, AGT is an innovative company that has always gone the extra mile for its customers and partners. I want to congratulate Mark on his well-deserved appointment. His strategic vision and leadership, as well as the rest of the management team, gives me confidence they will continue to drive technical innovation and business success at AGT," states Atha. "I look forward to remaining on the board as Executive Chairman as we continue to grow the company"
"I'm incredibly excited about the opportunity to lead AGT. Having had the great fortune to work in just about every part of our business over the past 16 years, I've come to truly appreciate how talented, hardworking, and dedicated to the customer the people that make up this company are," states Cray. "This is a very dynamic market, and AGT's ability to innovate and adapt to the needs of the customer has made us tremendously successful over the past two decades. As the adoption of video continues its incredible growth trajectory, so does the need for experienced, talented companies with the know-how to design, integrate and manage collaboration environments."
About AGT │ Applied Global Technologies
AGT is a proven provider of managed and cloud video solutions that improve communication and collaboration for organizations of all sizes. For two decades, AGT has designed, integrated and supported visual environments with award-winning services and technology. Our solutions span over three practices, including: 1) managed video services, 2) cloud-based video services, and 3) audio visual (A/V) integration – providing our clients and partners an efficient and cost-effective way to collaborate and drive business success. For more information, visit http://www.appliedglobal.com or connect with AGT at @agt_video.