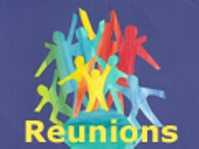 The best family reunion places share a high PGAR - Parent, Grandparent Approval Rating because they deliver unique experiences easily shared by multiple generations.
Tampa, FL (PRWEB) February 28, 2014
According to the US Travel industry Association 34 percent of adults in the United States, just about 72 million, have traveled to participate in a family reunion within the past three years. To make things happen parents or grandparents look for locations with attractions and accommodations which make family togethering easy.
As family reunions have grown in popularity the gatherings have evolved to meet the needs of a mobile family unit. It's no longer a gathering in grandpa and grandma's backyard nor a picnic at a nearby park. So, making the most of any family reunion takes not just planning and scheduling but also time, creativity and imagination. Selecting a destination which offers something old and comfortable, something new and perhaps edgy plus a selection of special togethering experiences that will appeal to three generations ensures not just family reunion fun but also success.
"Planning a family vacation which coincides with a family reunion can be tricky and getting everyone to agree is almost as futile as herding cats however extra creativity in planning and uniqueness of the place will always make consensus easier," according to Nancy Nelson-Duac, Curator of the Good Stuff for the popular family vacation planning website. She goes on to say, "The best places deliver unique experiences easily shared by multiple generations which means they all have a high PGAR - Parent, Grandparent Approval Rating."
Let the planning begin. The best family reunion places in the US for 2014 include:
Pigeon Forge, Tennessee
Virginia Beach, Virginia
Kissimmee, Florida
Tucson, Arizona
Indianapolis, Indiana
Santa Cruz, California
San Antonio, Texas
Myrtle Beach, South Carolina
For more family reunion ideas posted by region view the Family Reunions planning folder from the homepage at theFamilyTravelFiles.com.
About theFamilyTravelFiles.com
Founded in 1998, theFamilyTravelFiles.com is one of America's top-rated online family travel planning resources focusing on family vacations.The website specializes in displaying family vacation ideas, destination information for adults planning family vacations, advice about family trips, and family travel deals. To assist in narrowing searches, colorful vacation idea folders are visible throughout the website.