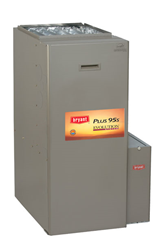 San Antonio, TX (PRWEB) February 27, 2014
As the days get warmer and the first signs of spring start to emerge, homeowners may not be thinking about furnace maintenance, but the end of the winter season is the best time to schedule necessary repairs. After a long winter of use, furnaces are in need of a tune-up, but many people will turn them off and not give them another thought until the end of the year. Jon Wayne Air urges customers to consider tending to their furnace now instead of waiting until next winter for the following reasons:
1. As the temperatures warm up, the workload for HVAC service professionals slows down before it kicks into full gear again for summer. Take advantage of the lull in service calls to schedule an appointment.
2. HVAC systems share components, so furnace maintenance now can also ensure that air conditioning systems will work come summer time. When scheduling furnace maintenance appointments, ask the technicians to also inspect air conditioning systems in order to avoid another service call in a few months.
3. If there is a problem with a part or something needs to be replaced and San Antonio furnace repair is needed, having the issue addressed promptly will avoid the issue compounding into a larger problem. In the middle of winter, a broken part can lead to very cold nights which may require rush parts, emergency service, or overtime hours. Identifying issues now can save homeowners money and frustration.
4. Taking care of end of season maintenance now means not having to worry about it come next winter and being surprised with an issue. Furnaces will be shut off for several months so it's wise to make sure they are in proper working order before the heating season hits again.
5. Special promotions or deals on end of season maintenance may be available during off-peak times that will save homeowners money.
About Jon Wayne Heating and Air Conditioning
Jon Wayne Heating and Air Conditioning is San Antonio's largest residential HVAC service company. Our focus is to help our customers create the most comfortable environment possible. Our highly trained technicians use state of the art equipment and techniques to locate problem areas and maximize efficiency, providing homeowners with healthy and comfortable spaces.