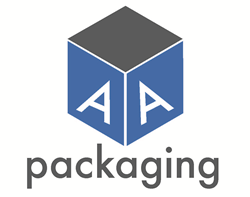 We are seeing outstanding sales numbers, and we are growing to become the largest marijuana packaging wholesale supplier in the state
Commerce, CA (PRWEB) February 26, 2014
Colorado's new recreational marijuana legislation is only one month old but its first month implementation saw Colorado collect over $1 Million in sales taxes according to USA Today and NBC News. This is even more significant since a limited number of stores were able to begin selling throughout the month and some reported only being open for business for as little as four days in January.
USA Today also reported that Colorado dispensaries are doing brisk business, with one store averaging $20,000 in daily sales. Many outlets had to delay opening their doors for business as a result of a delay in state and local licensing. Now that most stores are open for business the estimated monthly taxes Colorado expects to collect in February may be as much as 1 million dollars a day based on NBC's poll. With only a small fraction of the businesses open, Colorado's first month under the new law exceeded expectations.
"Elected officials around the country are watching what's happening in Colorado and they're recognizing that there's a better way to handle marijuana," Mason Tvert a director of communications for Marijuana Policy Project told USA Today. "And by regulating its sale and having taxes paid on it, it's a much more sensible approach."
It is clear that Colorado's recreational marijuana law is poised to be a very lucrative windfall to the state as well as making it a cornerstone of a growing industry. "This is the direction that the nation is going, and Colorado is leading the way," said a representative of A&A Packaging, a California-based that serves dispensaries nationwide. "We are seeing outstanding sales numbers, and we are growing to become the largest marijuana packaging wholesale supplier in the state." He attributes this success to the fact that A&A Packaging readied their inventory to be in line with the new law "While other distributors were only carrying translucent see-through bags we were stocking our inventory with marijuana containers that were compliment with Colorado's regulations."
New recreational marijuana businesses must sell their product in compliant packaging in order to qualify for state licenses. Regulations require that the vials be child-resistant and opaque hard-sided containers. "A&A Packaging is committed to child safe packaging and providing compliant containers to new businesses as they open their doors over the coming months. We carry a sufficient supply to meet the needs of Colorado businesses as well as the ones opening their doors in Washington state."
Based in California, A&A Packaging provide products for both medical and recreational marijuana use. They specialize in storage containers that are child resistant, and offer products that are designed to keep marijuana both fresh and safe. The packaging comes in various mediums, from pharmaceutical grade plastic to durable acrylic and glass items. They believe the burgeoning marijuana industry is as legitimate as the pharmaceutical industry, and as such strive to supply only the best quality items and professional service. To learn more about how A&A packaging can help with your marijuana packaging and supplies please call (888) 315-2453 or visit their site at http://www.vialsondemand.com.
For more information on this developing story, see the article published by USA Today on 2/19/2014: http://www.usatoday.com/story/news/nation/2014/02/19/colorado-pot-market-excels/5616587/