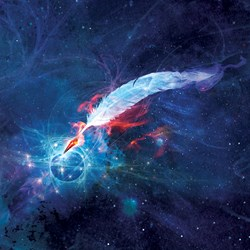 Hollywood, CA (PRWEB) February 26, 2014
As the contest gala awards ceremony 30th anniversary draws near, organizers in the L. Ron Hubbard Writers of the Future speculative fiction contest announce the roster of judges attending the annual event.
Well-known writer contest judges include multiple Nebula and Hugo Award winners that are attending this year. They include: Kevin J. Anderson, Orson Scott Card, Larry Niven, Jerry Pournelle, Tim Powers, Robert J. Sawyer, Mike Resnick, Nina Kiriki Hoffman, Doug Beason, Eric Flint, Gregory Benford, Todd McCaffrey, Rebecca Moesta, and Dave Wolverton.
Illustrator judges attending include: Laura Freas Beraha, Robert Castillo, Dave Dorman, Larry Elmore, Stephen Hickman, Ron Lindahn, Val Lakey Lindahn, Gary Meyer, Cliff Nielsen, and Sergey Poyarkov.
Each year the contest awards all winners with cash prizes, free travel and accommodations, a week-long professional workshop, and guaranteed publication in their best-selling annual speculative fiction anthology, L. Ron Hubbard Presents Writers and Illustrators of the Future. Grand prize winners for writing and illustration will be announced at the annual awards ceremony to be held in April 2014.
Throughout the Contest's 30 year history, 348 writers and 276 illustrators have been recognized as winners, according to Labaqui. They've gone on to publish over 700 novels and 3,500 short stories as well as hundreds of thousands of published illustrations and sfx art for 31 major motion pictures. Former Writers of the Future Contest winners listed on the New York Times best-seller's list include: Jo Beverley, Nancy Farmer, Karen Joy Fowler, Sean Williams, Dave Wolverton aka David Farland, Patrick Rothfuss, Lisa Smedman, Tim Myers, Tobias S. Buckell, Eric Flint, Dean Wesley Smith and Elizabeth Wein.
"The Writers and Illustrators of the Future Contests are the most effective means for aspiring writers and artists to make their break in the publishing industry, an industry renown for being closed to the newcomer," Labaqui said. "That's because our winners are judged by professional writers and illustrators from thousands of entries worldwide."
Inspired by best-selling author L. Ron Hubbard, the merit-based Writers of the Future Contest was initiated 30 years ago to discover and encourage talented beginning writers of science fiction and fantasy.
For more information about the contest, please visit the website at http://www.writersofthefuture.com