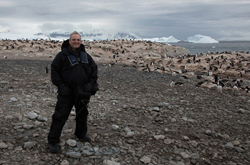 there will be a lot of great information to inspire the creative energy
Redondo Beach, CA (PRWEB) February 28, 2014
The South Bay Photographers has announced that Mark Nicholas, Los Angeles specialty and commercial photographer, will provide a discussion and hands on demonstration on motion photography. The agenda will include basic composition, in-camera techniques and the use of light to craft imagery. Specific techniques will include shutter techniques, rear-curtain flash, panning, zoom techniques, overlay composition, panning and more.
"Whether we are educating novice photographers or pros, there will be a lot of great information to inspire the creative energy," explains Mark Nicholas. "We are looking forward to a very fun event". Attendees are asked to bring their cameras and to expect to get out of their seats.
While the event is free to attend, attendees are asked to join and register for attendance by clicking the following link: http://www.meetup.com/rbphotos/events/151551322/
About Mark Nicholas:
Mark Nicholas is a lifetime photographer, author and educator with a focus on commercial/specialty photography. Mark focuses on technical detail, including macro photography, high speed, time and motion, liquid, product and commercial photography. Nicholas has photographed in Africa, Asia, Antarctica, and South America and frequently travels throughout the United States. Learn more about Mark Nicholas at http://www.marknicholasonline.com.
About the South Bay Photographers:
The South Bay Photographers was founded in 2007 as an open community of photographers and has expanded to a membership of more than 700 members. Meetings are held monthly in Redondo Beach, CA. Meetings are free to attend, include show and tell, current events and high quality presentations. Please visit http://www.meetup.com/rbphotos/ for information.