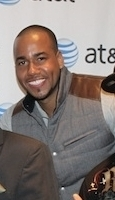 New York, NY (PRWEB) February 26, 2014
Ticket Down announces that Romeo Santos will be headlining at Yankee Stadium this summer. This popular ticket exchange has reduced all ticket prices for this talented performer at the "Home of the Yankees."
One of the freshest acts in New York City, around the country and around the world is Romeo Santos. Of course, for anyone that is a fan of the Bachata group Aventura, Santos isn't a new face in the music business, but he will be headlining his own show at the world famous Yankee Stadium on July 12. The Bronx native will be returning home for this show and already has the distinction of selling out three shows at the World's Most Famous Arena Madison Square Garden.
Santos is one of the top solo acts in Latin music. He recently released his second solo album, Formula, Vol. 2, which the superstar is hoping can match the same success he had with his debut solo album, Formula, Vol. 1. That album spent 17 weeks atop the Latin albums charts with the help of four singles that topped the American Latin charts. Among those songs that topped the charts included "You," "Promise," featuring Usher, "Mi Santa," featuring Tomatito, and "La Diabla." He also had a track released with Lil' Wayne called "All Aboard."
With the star power helping him with the success of his debut album and those who took part in the follow up (Drake, Nicki Minaj, Marc Anthony, Tego Calderon and Carlos Santana), fans heading to Yankee Stadium for this show never know who might be joining the Bachata star. If it wasn't for Santos and Aventura, the Bachata style of music may not be as popular today. Santos and company weren't just popular in the United States, as their single "Obsesión" reached the top of the Italian charts for 16 straight weeks in 2002.
Yankee Stadium is turning into a venue that is a must-attend for organizers and fans. From college football bowls games to National Hockey League games to international soccer matches and concerts featuring Jay Z, Paul McCartney, Madonna and Justin Timberlake, it is a venue that gets filled to capacity with all the top attractions in the world. The new Yankee Stadium opened across the street from their old location in 2009. It can seat more than 50,000 fans for baseball games and should be pushing close to that many fans when the Bronx-born singer brings his talents there this summer.
Fans of the former Aventura superstar will be hoping to hear all the above mentioned songs performed, as well as his other top hits like "Propuesta Indecente" and "Odio" featuring Drake. Those are both on the new album and have already reached the No.1 spot on the Latin charts in the United States. Over the course of his career, he has also guest appeared on several chart topping songs including "No, No, No," which he helped Thalia on, "Frio Frio," from Juan Luis Guerra, and "Loco," which was Enrique Iglesias' most recent No. 1 single.
With such an impressive resume already as a solo star, now is the time to catch Santos perform live at Yankee Stadium. Concertgoers can use promo code ROMEOSANTOS-2014 for added savings.
About TicketDown.com:
Ticket Down delivers tickets to sold out concerts and events worldwide when no one else can, and they do so at discounted prices. This popular ticket exchange also has Romeo Santos Yankee Stadium concert tickets at great everyday low prices.