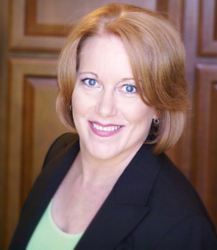 "VSM is commonly mis- and under-applied; it's akin to limiting a Ferrari to35 mph zones."
(PRWEB) February 28, 2014
Is something holding your organization back from achieving excellence? If so, Value Stream Mapping, or VSP, may be the tool you need to jumpstart your operational performance.
On April 23rd, join Gemba Academy and special guest Karen Martin as we discuss the importance of VSP, and how, when executed properly, it promotes leadership, aligns values, and reveals hidden cultural issues.
Author of the Shingo-award winning "The Outstanding Organization" and co-author of "Value Stream Mapping," Martin uses decades of business improvement experience to instigate lean transformations in the government, profit, and not-for-profit sectors.
In this webinar, you'll learn how to use VSP as an organizational transformation tool, properly scope and plan for a VSP activity, obtain leadership consensus, and successfully implement other aspects of VSP.
"VSM is commonly mis- and under-applied; it's akin to limiting a Ferrari to
35 mph zones," explains Martin.
To register for the free webinar, click here. Spaces are limited, so don't wait.
About Gemba Academy:
Gemba Academy, a leading provider of video-based Lean manufacturing and Six Sigma training, has delivered online training to more than 2,000 companies around the globe including Lear, the U.S. Air Force, and Mass Mutual. Designed by and for real practitioners, Gemba Academy has revolutionized online training with their unique "site based subscription" model and never charges a per-use or per-person fee. With over 120 hours of training and more than 500 videos, Gemba Academy provides flexible solutions and access to a wide selection of videos that can serve as a baseline for training or enhance existing continuous improvement efforts.