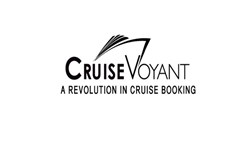 "A cruise vacation should be all about having fun and being safe," said Elizabeth Becker. "Everyone at Cruise Voyant is a strong advocate for avoiding situations that could be potentially harmful to cruisers."
Fort Lauderdale, Florida (PRWEB) February 27, 2014
With cruise season underway, reports of cruise crime have begun to surface. Cruise Voyant.com, an online travel agency, recognized the lack of expert guidance and suggestions about how to avoid being victims of a cruise crime.
"Even though it's nearly impossible to predict every instance of crime possible, it doesn't hurt to take cautionary measures," said Elizabeth Becker, writer for Cruise Voyant. "Our advice and suggestions will hopefully prevent future disaster on cruises."
Always wanting to improve customer service, Cruise Voyant's team of cruise specialist underwent training regarding safety concerns on cruises. Upon examining recent cruise crime events, Cruise Voyant's team is focused on informing cruisers of the plenty of ways to avoid cruise crimes such as assault, theft and abduction on and off the cruise ship.
Create a Buddy System: Remember, cell phones don't function at sea. That being said, contacting others can be a bit of a challenge if someone gets lost. Create a buddy system and stick to it. If someone in your group wants to go to the pool deck but the rest want to stay at dinner, make sure that person isn't walking around by themselves. If you are on a family vacation with small children, an adult should be with children at all times to prevent drowning incidents or abduction.
Pick a Meeting Place: Your buddy system may seem pretty solid, but designate a popular place on the ship to meet at if someone gets lost. Ensure that everyone you are traveling knows where this place is and that it is in a well-lit area with plenty of people. Such a location lessens the probability of cruise crime to occur as there will be plenty of witnesses available. Cruise lines such as Carnival, Princess and Norwegian have theatres, restaurants and other locations that could serve as a central meeting place. Also make sure members of your group know who to ask for help if they are lost, such as those at guest relations.
Stay Alert: It's easy to get caught up in all the fun aboard, but don't forget that safety should be a priority when cruising. Be sure to know where you are at all times and if you are consuming an alcoholic beverage, keep an eye on your drink the whole time. You also want to stay alert in case you have to report a crime that does indeed occur. The more details you can provide to officials, the better.
Report Crime Immediately: Crime on board should be reported to cruise officials right after the crime occurs and not after the trip. Details will still be fresh in your mind and may stop further cruise crimes from occurring. In the case of a recent assault crime aboard a cruise ship, the victim who was assaulted fled to the hallway after escaping her perpetrator. Here, another passenger discovered her and the perpetrator was arrested. If the victim would have not said anything about the crime until after the cruise, it would have been more difficult for the attacker to be incarcerated or the crime to be solved.
Be Aware of Valuables: Always be sure to keep all valuables in a cruise ship or inside your suitcase or ask about using the ship's safe for very important valuables. Important documents, such as passports, credit cards, cash and jewelry should never be left out in the open unsupervised. Besides the occurrence of simply stealing the items, identity theft can occur.
"A cruise vacation should be all about having fun and being safe," said Elizabeth Becker. "Everyone at Cruise Voyant is a strong advocate for avoiding situations that could be potentially harmful to cruisers, and we hope we can provide information to help."
Cruise Voyant is full of cruising experts that keep up with current cruise news and trends to assist cruise customers by providing proficient advice. For more information on cruising, cruise trends and cruise advice, please visit our blog.
About Cruise Voyant
Cruise Voyant is a Fort Lauderdale-based cruise agency that is revolutionizing the cruise booking process. Cruise Voyant solves many of today's most difficult booking issues by allowing visitors to view a historic look at how pricing has changed on a particular ship and sail date. Cruise Voyant also offers interactive cruise itinerary maps, and it provides tens of thousands of photos of ships and destinations worldwide. Cruise Voyant helps consumers easily find their dream vacation by empowering them with online advice and insights that will help them easily book and manage their vacation plans.