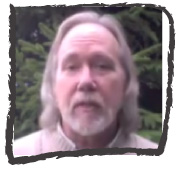 Kwan Yin Healing has a system, the Four Pillars: Clarity, Connection, Coherence, and Change. People get good results when all four of these are in play effectively. When even one is missing, the results suffer—or are absent entirely.
Munnsville, NY (PRWEB) February 27, 2014
When Tim Emerson founded Kwan Yin Healing in January, 2012, he expected he would be helping people understand how healing worked. Instead, he found people were concerned not whether healing works, but that it did. Successful healing directly challenged their world view, and that was, at the very least, uncomfortable. So Emerson examined the resistance and designed approaches for client's total concerns.
1) People resist getting help when they need it.
It's not our natural impulse, Emerson explains. "When my German shepherd was old and arthritic, her hips would just give out at times. I had to literally walk the rows of my 2,000 spruce trees to find her each time, because she would not bark or cry out—if you're injured in nature, you don't advertise your vulnerability! But you also don't get help.
"And that's the reality of getting help—we first must be vulnerable. We have to let the plumber into the messy basement to fix the pipes. We have to show the accountant the disaster our records have become. And the doctor makes you strip (!), and then prods you where it hurts. Vulnerability. We have to admit that we aren't in control after all, that we haven't managed the situation well, and that we're unable to proceed well without help."
2) People don't know what they really want.
Most people don't get what they want because they don't know what it is. This, by necessity, keeps them stuck. But what DO they want?
Above all, people want to feel heard, that others "get it," explains Emerson. "Only then do they begin to feel safe. People want to know, like, and trust before opening up. Without safety, the first steps to freedom are only rarely taken. And that keeps many people stuck."
3) People try to run out the clock first.
Why are there so many stories about people hitting rock-bottom before succeeding? Why can't miracles happen more timely?
"People tend to cling to their own ways, even when those ways clearly aren't working," observes Emerson. "Only when things turn hopeless do people open up and become willing to embrace the miracle. We ourselves keep the solution at bay. We aren't done trying to make our own way work. Instead of being dragged, let go of the rope. Reach outside of the self for better results. Individually, we just have too small a picture."
4) People prefer "The Cool Factor" to systematic results.
"Well, first, there's nothing wrong with cool. In fact, fun and wonder and excitement are important, even healing in themselves," says Emerson. So what's the problem? "When we're seeking solutions, cool isn't enough—we need systems to manifest it.
"Often people turn to healing as if it's magic—just wave your hands and make all the problems vanish. Well, sometimes it does seem to happen like that—but in reality, just like a seemingly effortless music performance of a professional, or shelves will of farm fresh produce, it comes as the result of systemic processes at work.
As Mark Silver puts it, "You can have a lot of really nice feelings in the heart, warm fuzzies, but your life doesn't change if the healing doesn't come all the way down to the nitty-gritty details." For Emerson, "If you want more than warm fuzzies, you'll need systems."
5) People need to make systems visible.
In his book "Work the System," Sam Carpenter notes, "The reality is that most people look for better results without considering the mechanisms that would produce those results." So the first step is making systems visible, so we can examine and manage them. Sounds simple enough, but so profound a shift that Carpenter calls it "a mini-enlightenment."
"This de-mystifies things," explains Emerson. "The metaphysical becomes tangible. What was complex consternation is now strategic certainty. Just as for the musician and the farmer, the magic is in the fruits of all that attention to detail, carefully and organically organized."
As Carpenter explains, "The odds of getting what you want are infinitely higher than waiting for a ghost to communicate good tidings, a horoscope or tarot card to predict a prosperous future, or a multimillion-dollar lottery winning to land in your lap." Emerson adds, "It's that focus on pragmatic details that creates the cool."
6) People need "The Four Pillars" to realize results.
Kwan Yin Healing has a system, the Four Pillars: Clarity, Connection, Coherence, and Change. "People get good results when all four of these are in play effectively. When even one is missing, the results suffer—or are absent entirely," explains Emerson. "We have to get clear about problems, make real changes, address the parts coherently and reach beyond ourselves." More information is available at http://kwanyinhealing.com.