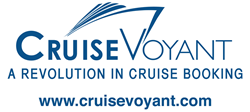 We understand costs are often a concern and wanted to highlight some amazing cruises available at very affordable prices. - said Alexis Kovic.
Fort Lauderdale, Florida (PRWEB) February 27, 2014
Early reports propose 2014 will be a strong year for the cruise industry. Cruise season has begun and as cruise lines add new ships and new itineraries, the cheapest cruises are now becoming available. Cruise Voyant asked our guest blogger Carly Zinderman to discover the cheapest cruises for cruisers on a budget in 2014. With several as low as $50.00 a day, cruise lovers are sure to find their dream cruise on any budget.
"Our cruise specialist focus on matching clients with the most ideal cruise based on desired location, budget, interest and more," said Alexis Kovic, Creative Director at Cruise Voyant. "We understand costs are often a concern and wanted to highlight some amazing cruises available at very affordable prices."
The Cheapest Cruises to the Caribbean from New York
If you're looking to get away from the stress of the city, then set sail aboard the Carnival Splendor. The Carnival Splendor offers multiple decks stacked with lots to do and experience. Practice your swing with mini golf, go swimming in your choice of four pools, indulge in the Thalassotherapy Pool, send the kids off to have their own adventure with the Camp Carnival Kids Program, enjoy family dinners with family friendly dining options, and cool off in the water park. The cheapest cruise options include plenty to keep you occupied, both on and off the ship.
The Cheapest Cruises to Europe
For as low as $47 a day, you can sail onboard The Costa Luminosa from Miami to Marseilles. The ship is Italian themed and stops include ports on the Mediterranean, North Europe and Baltic coastlines. Keeping the price amongst the cheapest cruises is the fact that while accommodations, entertainment and dining in the main restaurants and buffets are included in the price; other experiences are available at additional costs. On board, enjoy sports and activities and even programs designed for kids and teens.
The Cheapest Cruises for Florida Residents
It's good to be a Floridian! Holland America Cruises are offering great deals for Florida residents with cruises leaving from Fort Lauderdale and Tampa. Set sail for the Caribbean and be prepared for adventure aboard the ms Eurodam, ms Ryndam, ms Nieuw Amsterdam, ms Veendam and ms Westerdam. For families, Disney Cruise lines can be an affordable option from Port Canaveral.
Read the rest of Cruise Voyant's Cheapest Cruises of 2014 and stay updated on the latest cruise news on our blog.
About Cruise Voyant
Cruise Voyant is a Fort Lauderdale-based cruise agency that is revolutionizing the cruise booking process. Cruise Voyant solves many of today's most difficult booking issues by allowing visitors to view a historic look at how pricing has changed on a particular ship and sail date. Cruise Voyant also offers interactive cruise itinerary maps, and it provides tens of thousands of photos of ships and destinations worldwide. Cruise Voyant helps consumers easily find their dream vacation by empowering them with online advice and insights that will help them easily book and manage their vacation plans.