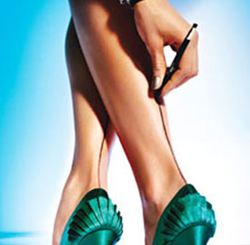 Boston, MA (PRWEB) February 28, 2014
Visage Sculpture Clinic is well known for non-surgical face shaping with fillers, Sculptra and neurotoxins. There are very few services related to shaping body parts, buttocks augmentation being the highest in demand, and now a new service is added of shrinking the size of the calves. Procedure involves injecting Botox or Dysport into the gastrocnemius muscles of the leg, which will relax the muscle and reduce its size over time. Although big amount of product might be required, and it might have to be repeated every few months at first, it is a great safer alternative to surgery. Patients are asked to modify some of the physical activity after the procedure. Risks are minimal.
About Visage Sculpture
Visage Sculpture is a premier Cosmetic Center dedicated to helping people look and feel more attractive, refreshed, and youthful in the most natural gentle way. Founded by Masha Banar, Board Certified Physician Associate, with more than a decade of experience in Plastic and Reconstructive Surgery, it has been featured on ABC News for its unique alternatives to surgical procedures.
Masha is a National Educator for Sculptra Aesthetic and teaches facial anatomy and injection techniques to Physicians and Nurses. Her extensive experience combined with artistic background and intuitive appreciation of proportions of the face brings ease to all procedures offered.
Complimentary consultation can be scheduled by calling at (617)795-0201 or via e-mail. Office is located at 31 Channing Street, Newton Corner, MA 02458.