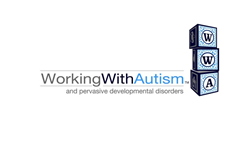 Encino, CA (PRWEB) March 13, 2014
Working With Autism, an autism service organization, is launching PEERS (Program for the Evaluation and Enrichment of Relational Skills), a new peer group geared towards helping autistic teens develop social skills. The program will deal primarily with issues that autistic teens often have difficulty with, such as team activities, rejection, and bullying.
The group will be run by Behavior Intervention Supervisor, Jamie DeWitt, who has over eight years of experience working with individuals on the Autism spectrum, and a high rate of success in building connections with teens, and motivating them to engage in social interactions.
To help promote the program WWA is teaming up with the Santa Clarita Valley International Charter School in holding a workshop that provides information to parents about how this program can benefit their autistic teen.Autism specialists will also be present to answer general questions about how a program such as PEERS may help their teen develop social skills. Families who have a child 11 years or older on the autism spectrum are encouraged to attend the workshop. This workshop will be held at the SCVI campus on Monday March 24th at 7:00pm.
About Working With Autism
Working With Autism was formed in 1997 and is a leading organization specializing in the treatment of autism and other pervasive developmental disorders. Our agency emphasizes the teaching of social skills through applied behavior analysis (ABA) and discrete trial training (DTT). Our goal is to provide autistic children with the resources necessary to have normal, healthy lives. Visit us at http://workingwithautism.com/ for more information.