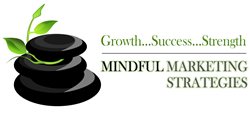 There is strong demand from our clients to shift marketing spend from traditional media to online advertising. We are excited to offer Search Advertising as a first step to an overall online advertising solution.
Los Angeles, CA (PRWEB) March 11, 2014
Mindful Marketing Strategies, an emerging marketing agency in the San Fernando Valley region of Los Angeles announced today that it will begin offering paid search advertising through Google Adwords as part of its growing list of marketing services offered to its clients. The company has until now focused on website development and onsite Search Engine Optimization, but sees a growing need to incorporate paid search advertisements for its clients.
Company president, Mr. Tehrani, managed the launch of one the most advanced search advertising technologies at Yahoo, where he was previously the lead Product Manager. Mr. Tehrani says "partnering with the right Marketing agency can make all the difference." Whereas other marketing and advertising agencies simply dictate marketing strategies to their clients, he and his staff focus on the specific goals of the client in developing their marketing strategies. Some key aspects of the new service offered by Mindful Marketing Strategies include the creation and management of Google Adwords campaigns, optimization of the client's keywords and geographical targets, and the setup of Google Analytics for comprehensive tracking and reporting.
Paid search ad campaigns have become one of the most efficient and cost-effective ways that businesses can promote their products or services to their target audiences.
About Mindful Marketing Strategies
Mindful Marketing Strategies is a full service marketing agency that uses a holistic approach to achieving its client's marketing goals. The company offers marketing solutions that take into account industry trends, competitive landscape, and customer behavior. They work through sharing their marketing knowledge and experience with their clients to build on that client's own unique strengths and advantage.
Mindful Marketing Strategies is currently offering paid search advertising, as well as a variety of other marketing services, and can be contacted directly at http://www.makeitmindful.com.