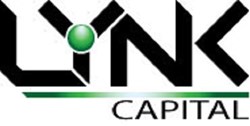 "The executive team has already invested $3.1 million of our own money, side by side with our investors, because we have experienced great rates of return on these types of transactions," said Ben Lyons, Managing Director.
Orlando, FL (PRWEB) February 18, 2014
Banking reform, increasing regulations and the overall credit climate has made it difficult for many individuals to obtain financing for residential or commercial real estate properties in transition. This has created a void in the marketplace for financing for a niche group of borrowers and property types. Capital is not widely available and many real estate assets are in need of property improvement or a transition plan. So, LYNK Capital, LLC offers loan programs that can provide clients with the funding they need to transition their investment properties, utilize the equity in an existing property or acquire new commercial properties for business or investment purposes.
The Fund will primarily focus on small balance commercial and real estate investment loans and opportunistic real estate based assets of $3 Million or less. Loan programs provide short-term bridge loans and real estate financing for residential and commercial properties in targeted geographic areas, from Maryland to Florida, that will benefit from the completion of a property improvement or transition plan. All loans will be backed by a first lien on marketable real estate and include a viable and documented plan that will allow the loan to be paid off within the loan term (either through property sale or refinance into a permanent loan).
The leadership team of LYNK Capital has over 50 years of expertise in banking, real estate and lending. LYNK Capital's founders and leadership team have diverse and extensive expertise in real estate, mortgage banking, underwriting standards, capital markets, building successful and profitable business operations, mergers and acquisitions -- all while maximizing returns for the investors associated with each of these endeavors.
"For over 30 years, I have been lending on, and investing in, real estate," said Ben Lyons, Managing Director. "There is tremendous demand for this product segment and we believe the void in the marketplace will afford us the opportunity to exceed our targets. The executive team has invested over $3,000,000 thus far and effectively deployed all of this capital into quality deals. We have an additional $2,500,000 committed for the next 30-45 days and are looking forward to a very strong 2014."
LYNK Capital's seasoned team has closed over $5 billion of commercial and residential real estate loans and have successfully operated in thriving and distressed real estate and lending environments over the past 25 years.
.