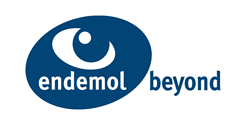 Los Angeles, CA (PRWEB) February 25, 2014
* The Courtney Love Channel and "#CourtneyOn" Original Series Now Live

All New "#CourtneyOn" Episodes Premiere Every Tuesday
Additional Fan-Hangout Original Series "#I'm With Courtney" Premieres Every Thursday
Endemol Beyond USA, the North American Premium Content Network (PCN) launched by Endemol, a global leader in television and independent producer of scripted, unscripted and multiplatform entertainment, today announced its first digital offering with a new online channel created by, curated by and starring rock star and pop icon Courtney Love. YouTube.com/CourtneyLove debuts with the premiere of "#CourtneyOn," an innovative unscripted original series that gives fans and new viewers an up close and personal look into Love's daily life. An additional original series "#ImWithCourtney," a user-generated Google Hangout format highlighting the live interactions of Courtney with fans also premieres and airs every Thursday. The digital initiatives with Love are part of an overall deal that Endemol Beyond USA has made to further expand Love's online presence through the financing, producing and distributing of new social media and video content.
"#CourtneyOn" features Courtney Love tackling topics from pop culture and current events, including her satirical impersonation of Nancy Grace; her thoughts on the perils of stage diving; her multi-million dollar Twibel lawsuit and the U.S. court system; rock feuds; sex and more. In the new series, Love will also perform Shakespeare on-camera for the first time and also take the director's chair for a number of special upcoming projects that will be featured on the channel. Love's digital channel will also highlight her latest picks in fashion, beauty, animation and discoveries in new music and art from all over the world.
New episodes of "#CourtneyOn" will premiere every Tuesday on the official Courtney Love YouTube channel and other premium digital platforms. New episodes of "#ImWithCourtney" will premiere every Thursday.
In addition to creating premium video content, Love says she is "committed to redefining the relationship between stars and fans." For the first time she is actively and frequently replying online to fan comments, curating playlists of content she loves, engaging in Q&As on Facebook, frequenting Google Hangouts with fans and more.
Love comments: "There are so many cool things happening in web culture right now that I love- from the fringy stuff to the fun, and over the top personalities of YouTube vloggers. Endemol's new Beyond digital dream team is amazing and we're having so much fun doing all this."
Will Keenan, President of Endemol Beyond USA, comments: "There's only one Courtney Love, and she happens to be one of the most intelligent and funny people with whom I've ever worked, and continues to be a major disruptor and innovator. Endemol Beyond's digital partnership with her will illuminate aspects to this incredibly dynamic woman many people have not seen or heard in this way until now. Courtney's new online channel goes beyond reality."
Courtney Love is an award-winning singer-songwriter, musician, actress and artist. As front-woman of alternative rock band Hole, Love's stage presence, lyrics and marriage to Kurt Cobain, among other precedent-setting historical achievements have made her a significant iconic figure in music and pop culture. Love received critical acclaim and commercial success for her work as a vocalist, lyricist and guitarist for Hole, which Love formed in 1989 with Eric Erlandson. "Live Through This," the band's second album, went certified platinum and received wide critical success. The band's third release, "Celebrity Skin," was nominated for three Grammy Awards. In 1999, Love won the Orville H. Gibson Guitar Award for "Best Rock Guitarist." Love has also received critical acclaim as an actress for her leading role in Milos Forman's "The People vs. Larry Flynt," which earned her a Golden Globe Award ® nomination for "Best Actress." Additional film credits include "Sid and Nancy," "Straight to Hell," "Man on the Moon" and "Trapped." Love was raised in the United Kingdom, Oregon and California. She attended boarding school from the age of seven, and as a child trained as an actress at the Portland Civic Theatre, the San Francisco Civic Theatre, and the Oregon Shakespeare Festival. In 1981, she enrolled at the San Francisco Art Institute where she studied film with George Kuchar. For a brief time, Love attended Trinity College Dublin while majoring in Theology (leaving early to pursue rock 'n roll). Love received an honorary Theology degree from Trinity in 2012 and is an honorary member of the Oxford Conservative Association. Love has been a practicing Buddhist since 1989 and has been a vocal advocate for gun regulation, LGBT rights and feminist issues.
For more information:
Kelly Kimball
Endemol North America
tel: +1 310 701 7773
k2(at)kkimballpr(dot)com
About Endemol Beyond:
Endemol Beyond is a new global venture creating a premium network of international and local channels across digital platforms such as YouTube, Yahoo, AOL, MSN, Dailymotion and others. Endemol Beyond genres include comedy, entertainment, reality, fashion, film and original series. Endemol Beyond mirrors the core content business of Endemol, the largest production company in the world, leveraging the company's global creativity, brands and intellectual property. Endemol's digital business already has over 250MM views every month worldwide.