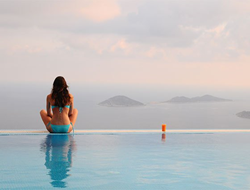 Women now enjoy equal rights when it comes to marriage, divorce and the buying and selling of property in Turkey.
(PRWEB UK) 28 February 2014
In their new article titled Single Females Relocating to Turkey, the company outline safety as being a top priority. However they insist that provided commonsense is involved Turkey poses no additional risk than any current European culture.
Equality for females
Being a 99 per cent Muslim country Turkey is a secular state and therefore governed by no one religion, even Islam. Its rules and customs differ from much of Europe. Women aren't regarded with the same equal status as in the west in many respects however there have been huge changes in the position of women in Turkey within the past decade in particular.
Oceanwide Properties MD Suleyman Akbay explains: "Women now enjoy equal rights when it comes to marriage, divorce and the buying and selling of property in Turkey. Education is also on an equal scale while discrimination against females is routinely frowned upon."
City living for females
The city in Turkey which attracts most non-Turkish single females is Istanbul. Many come here to work and end up investing in a Turkey property as a direct result. Here women are very much encouraged to act with a European air in terms of their profession, dress code and social life. This is despite the ongoing observation of Muslim traditions.
Women are not required to cover their flesh as much as in the past, even in rural villages. But of course, it makes sense to do so in the strong heat of summer and to this end cool and reasonably-priced cotton tops and other garments can be bought in most Turkish markets.
Fending off males
Turkey is a naturally sociable nation and it leads to lots of - what some foreign citizens would deem – personal questions. If that's the case then the conversation can easily be re-directed. It doesn't necessarily mean a chat-up line; just an interest in a non-Turkish citizen.
Taking wise precautions
It obviously doesn't make sense to be wandering around alone in the early hours of the morning – regardless of the location (even if it's home). In fact it is often a good idea for foreign women to head home via public transport or even a taxi. In the case of the latter, just as in the UK, they should never use an un-marked taxi cab as these may charge exorbitant fares and not be properly licensed.
Other tips for foreign single females in Turkey

Like their counterparts in Europe, foreign woman should carry an alarm to notify strangers in the event of possible danger
If staying in a hostel or hotel initially they should ensure the area is in the centre of town and reasonably well-lit.
When staying in Turkey for long periods they should register with a consulate in the event of an emergency.
Oceanwide Properties is an estate agent in the coastal resort area of Fethiye in Turkey, with outlying offices in Istanbul and Side, as well as London in the UK. The firm is particularly strong on marketing and welcomes interest from foreign nationals, particularly in the UK and Europe.