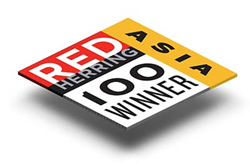 Corporate America will be first to take advantage of Super-Human skilled employees that can drive dramatic performance gains using Morf Media's new platform technology.
Palo Alto, California (PRWEB) February 27, 2014
Sam Rash of Facebook is a Big Data level 6 software engineer and will be helping Morf Media develop a scalable platform with a market leading data analytics engine for their mobile simulation training for Enterprises. The simulations engage employees by mimicking real-life situations to enable learning through practice.
Rash's primary expertise is in the field of Big Data for which he has over 10 years of experience. "In short, I build systems to manage and process data as well as figure out how to answer complex questions that help a business be data-driven" explains Rash. For the past 4 years Rash has been working for the technology giant Facebook and has been helping to manage the data of over 1.23 billion users. While at Facebook, Rash designed software such as Puma and Scribeh which is considered "the Gold Standard" for its field. In 2011, Rash gave a presentation at the Hadoop Summit. Previously, he worked at the social networks Ning and FriendFinder. Prior to this he held the position of technical developer at the large technology company Yahoo!
"Similar to his role at Facebook, Sam will be designing a Platform that not only has the highest levels of System Security on the planet, but also handles and controls the data from vast numbers of concurrent global users", stated Roy Hanif, leading Morf Media's team at its headquarters in the heart of Silicon Valley.
A key feature of the SAAS platform is analysing the data and information that employees create when they use the simulation. When a user gets an answer right or wrong, answers questions and learns skills, they are creating data. Rash's role will be to create software that allows an employer to characterise employees' capabilities and skills levels, and assess which of them would be most suited to a specific role or task.
Worldwide, only 13% of employees are engaged at work according to the management performance research company Gallup. Morf Media aims to address this issue, Roy Hanif explains:
"The problem is very clear, employees at enterprises are forced to undertake continuous training during their busy jobs and most of the current training is very uninspiring, so they try to skip it or do the minimum amount to pass tests. That's why performance of companies is hampered and poor skills-retention and mistakes often cost companies millions of dollar as well as damage their brand value. Sam will ensure our team of top technical experts in Silicon Valley will develop a world-class system capable of global scaling."
Rash will be working alongside Yu-Kai Chou, a #1 rated guru in gamification who has also recently joined Morf Media.
Early adopters of Morf Media's mobile simulation training will gain a competitive edge by increasing the volumes of their higher performing employees. Compelling 2D/3D intuitive environments improve employee engagement, thereby improving material retention rates and in turn corporate performance and (ROI) on training. Morf Media was named a "Red Herring Top 100 award winner for innovation" and 2012 "European Accelerator Company" by PwC. The company has 3 pending patents.
Contact: roy(at)morfmedia(dot)com
Webpage: http://www.morfmedia.com
Headquartered in Sunnyvale, California. USA