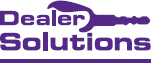 First in a series of exciting website improvements for the year ahead for carsguide.com.au
Brisbane, Queensland (PRWEB) March 01, 2014
Carsguide has today announced the appointment of Dealer Solutions as its exclusive online data aggregation service provider, the first in a series of exciting website improvements for the year ahead.
With a wealth of experience in the automotive industry and technology solutions, Dealer Solutions will enhance the overall usability of Carsguide for automotive dealers and visitors alike.
The appointment will enable the existing, 2000 strong Carsguide dealer network to access Dealer Solutions' Inventory Upload Solution software. This innovative service allows dealers to publish and advertise vehicles on Carsguide when they are listed for sale at the actual dealership.
Carsguide CEO Lauren Williams says, "As a major online buying and selling platform for the Australian automotive market, the implementation of Dealer Solutions' Inventory Upload Solution software will improve the technical options and flexibility for our dealers."
"Dealer Solutions has a long and solid history working with dealers, and this partnership presents a great opportunity for Carsguide to tap into their extensive knowledge of dealer platforms." Acting as a middleware solution between Carsguide and the diverse range of inventory systems used by dealerships throughout Australia, Dealer Solutions will effectively administer the continuous updating of more than 100,000 vehicle listings and the supply of more than one million vehicle images to Carsguide.
Dealer Solutions CEO Chris Vening says, "We're constantly working with leading dealerships in the Australian automotive industry, and are excited to now be working in a long term agreement with one of the leading automotive buying and selling websites." "With years of experience designing and developing innovative solutions that maximise sales and service offerings via digital platforms, we're looking forward to helping Carsguide grow their extensive suite of products for dealers."