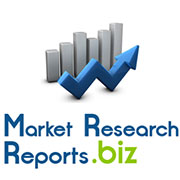 LTE Strategy, Application Roadmap, And Future Of 4G
(PRWEB) February 27, 2014
The Long Term Evolution (LTE) standard for 4G provides significant capacity gains as well as true end-to-end Internet Protocol (IP) connectivity including voice over IP (VoIP) via voice over LTE (VoLTE). LTE is ushering in a new world of opportunities and challenges for every industry constituent including everything from new business models and industry participants to operational support systems for improved quality of service and user experience.
This research evaluates LTE development, capabilities, and potential applications with a view towards both what is technically possible as well as what is optimal based on current and anticipated market conditions. The report analyzes technologies and market conditions to provide specific strategies, solutions, and applications for the commercial mobile radio ecosystem including cellular service providers and their supply chain.
To Get Download Full Report With TOC: http://www.marketresearchreports.biz/sample/sample/189208
Target Audience:
Mobile content providers
Mobile network operators
Wireless device manufacturers
Wireless infrastructure providers
Application developers and aggregators
Report Benefits:
LTE outlook and forecasts
Identify optimal LTE strategies
Understand LTE opportunities and constraints
Identify applications and solutions optimized by LTE
Identify emerging business models facilitated by LTE
Understand emerging areas such as wearable wireless
Recognize the supply/demand factors effecting LTE usage
Identify emerging applications for both consumers and enterprise
To Read Complete Report With TOC:
http://www.marketresearchreports.biz/analysis/189208
Table of Contents:
1.0 EXECUTIVE SUMMARY
2.0 LONG TERM EVOLUTION (LTE)
2.1 LTE STATUS UPDATE
2.2 LTE SUBSCRIPTIONS
2.3 LTE RELEASE 11 AND THE ROADMAP BEYOND
2.4 LTE DIRECT
2.5 LTE DIRECT APPLICATIONS
3.0 LTE APPLICATION STRATEGY
3.1 PREPARE FOR MUCH MORE DATA USAGE
3.1.1 BIGGEST FACTOR IN MOBILE DATA: MOBILE VIDEO
3.1.2 MOBILE VIDEO FORECAST
3.2 PREPARE FOR INCREASINGLY MORE SERVICES IN THE CLOUD
3.2.1 THE ROLE OF INCUMBENT NETWORK OPERATORS IN MOBILE CLOUD
3.2.2 MOBILE DATA IN THE CLOUD FORECAST
3.3 PREPARE FOR INCREASINGLY MARGINALIZED CORE SERVICES
3.3.1 MARGINALIZATION DRIVES THE NEED FOR VALUE-ADDED SERVICES
4.0 LTE APPLICATION ROADMAP
4.1 VIDEO
4.1.1 MORE OF THE SAME: ONLY FASTER
4.1.2 VIDEO CALL
4.1.3 LTE VIDEO BROADCAST
4.1.4 MOBILE TV IN LTE
4.2 VOICE OVER LTE (VOLTE)
4.2.1 GSMA VOLTE INIATIVES
4.2.2 ALTERNATIVES TO VOLTE
4.3 RICH COMMUNICATIONS SERVICES (RCS)
Latest Reports:
Global And China Industrial Enzyme Industry Report, 2014-2016
http://www.marketresearchreports.biz/analysis-details/global-and-china-industrial-enzyme-industry-report-2014-2016
In 2007-2013, the global industrial enzyme market size grew at the CAGR of 5.7%, reaching USD4.04 billion in 2013, 1.4 times that in 2007. The global industrial enzyme market is monopolized by a small number of large enterprises with R & D and market dominance. Novozymes, the world's largest enzyme preparation R & D and manufacturing company, possesses more than 45% share in the global market always.
In 2013, China's industrial enzyme output jumped by 8% year on year to 1.0588 million tons. At present, enzyme preparation is used widely in brewing, washing and other industries; it shows potentials in starch processing, feedstuff and other sectors; its application in papermaking, textile and others just arises, but with a promising prospect. In 2013, Novozymes and other world-renowned companies aggressively expanded the Chinese market; VTR, Youteer and other local companies also raised capacity vigorously.
To Get Download Full Report With TOC: http://www.marketresearchreports.biz/sample/sample/189184
In 2008-2013, the gross margin of the global and Chinese major enzyme preparation enterprises remained at 30%-50%. Compared with well-known international companies, Chinese enterprises are backward in technology and R & D; their products are mainly used in the feedstuff field, while partly in textile, papermaking and other industries, reflecting weak market competitiveness.
In 2014-2016, the global industrial enzyme market size will continue to grow; but affected by the slowdown of emerging economies, the growth rate of the market will decline to some extent.
About us
MarketResearchReports.biz [http://www.marketresearchreports.biz/ is the most comprehensive collection of market research reports. MarketResearchReports.Biz services are specially designed to save time and money for our clients. We are a one stop solution for all your research needs, our main offerings are syndicated research reports, custom research, subscription access and consulting services. We serve all sizes and types of companies spanning across various industries.
Contact
M/s Sheela
90 Sate Street, Suite 700
Albany, NY 12207
Tel: +1-518-618-1030
USA - Canada Toll Free: 866-997-4948
E: sales@marketresearchreports.biz