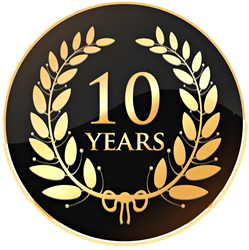 Our customers are made of strong stuff, and are as committed to the camping lifestyle as we are!
(PRWEB UK) 28 February 2014
Initially borne out of a bricks and mortar camping shop, 10 years ago World of Camping were revitalised as an online seller of tents and camping equipment, and are one of the few independent retailers to have survived turbulence in the industry for so long.
"We bought the company several years ago and still run it as a family business," said director Clay Cowie. "The website we started with was adequate at the time, but was already beginning to show its age – since then we have introduced a new design which we are continually striving to improve, to make the customer's shopping experience as simple and enjoyable as possible."
At a time when extreme weather has impacted massively on the camping industry in Britain as a whole, the future looks as bright as ever.
"Many independent businesses in our sector have recently been forced to close, or been bought up by larger companies," said Mr Cowie. "This applies to some big name brands as well as retailers.
"Although times have been tough, we are very optimistic about our future and for the camping industry as a whole. Our customers are made of strong stuff, and are as committed to the camping lifestyle as we are! With some great investors on board and some exciting new deals in the pipeline, we are aiming to bring our customers some great tent deals and fantastic new products for 2014.
"The two elements of key importance to success in the field are good product diversity and good customer service.
"Our selection of products has increased massively since we started – we now have an active range of well over 1000 items. We see a large range of tents, awnings and camping furniture as being vital to our business, as our customers can choose from so many more options to ensure they get the model that's right for them."
Customer service has also been of paramount importance to World of Camping's success. A quick look at their page on Reviews.co.uk shows the results of the effort, with customers' comments raving about the quality of service from ordering to delivery and beyond.
"If someone isn't happy with their tent, their portable camping kitchen or their 3-way fridge, they won't be back – and as a traditional business, that's the last thing anyone wants. We love customers and we want to see them again, so we strive to ensure that customers are well informed by product data and images, and backed up with good advice and assistance after sale."
With traditional camping crossing over into many other fields - from music festivals to general leisure, garden and beach, along with outdoor pursuits like hiking and trekking, kayaking and boating - there are more applications for camping equipment than ever. Whether it's an airbed for the kids' first sleepover, a new portable BBQ for the bank holiday season, or portable electrical equipment for travel use, there's something for everyone.
worldofcamping.co.uk are based in Cornwall and ship to the UK and throughout Europe. Their ever-increasing range of products includes tents, caravan and motorhome awnings, cooking equipment, camping fridges and furniture such as folding tables, camp beds and camping chairs.