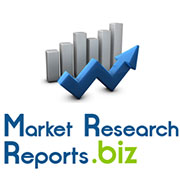 US Specialty Pharmaceutical Market Research Report
(PRWEB) February 28, 2014
Specialty pharmaceuticals are defined as a new, rapidly growing drugs and biologics that are manufactured as a result of continued advancements in drug technology and design. These pharmaceuticals are specialized, high cost products which can be difficult to administer and may require patient monitoring. Specialty pharmaceuticals are utilized as complex therapies for complex chronic diseases such as cancer, hemophilia, multiple sclerosis, HIV, hepatitis C, apart from others. Some of the specialized drugs that are used for treating such conditions meet all the three H's: High Cost, High Complexity and High Touch and they require extensive education for safe and cost-effective use. The specialty pharmaceuticals are mostly injectable or infused medicines but may also encompass oral medications.
Specialty pharmacy is a special class of provider that are primarily responsible for distributing and dispensing the pharmaceutical as specialty pharmaceutical require specialized shipping and temperature-controlled storing and handling. Specialty pharmacy can be owned by stand-alone companies or large pharmacy chains. However, some drug wholesalers are also capable of shipping the specialty pharmaceuticals. There exists a substantial incentive for companies to research and develop products that address the unmet need of the patients as the specialty pharmaceutical market has the ability to sustain the high cost of these products thereby additionally offering a business perspective for the biopharmaceutical companies.
To Get Download Full Report With TOC: http://www.marketresearchreports.biz/sample/sample/189267
The key factors driving growth of the US specialty pharmaceutical industry include accelerating US aging population, ameliorating economic condition, increased life expectancy, and increasing healthcare expenditure. Some of the noteworthy trends and developments of this industry include rising Medicare enrollment, novel specialty products in pipeline, conversion of patents to generic drugs, increased spending on specialty drugs and ongoing merger & acquisition activities. However, the growth of the industry is being hindered by lack of rigorous clinical trials, sluggish pace of innovation and inappropriate use of therapeutic drugs.
The specialty pharmaceutical market witnesses fierce competition with numerous top notch players; such as such as Amgen, Pfizer, Eli Lilly, Roche, Johnson & Johnson and Novo Nordisk; operating in the market place along with small budding players. The fierce competition prevailing in the US specialty pharmaceutical industry has been studied on a number of parameters such as competing drugs, mail pharmacies and distributors. The company profiles of leading aforementioned players in the market are also presented in the report.
Table of Content
1. Overview
1.1 Specialty Pharmaceuticals Vs Traditional Drugs
1.2 Applications of Specialty Pharmaceuticals
1.3 Specialty Pharmacy Services
1.3.1 Packaging and Delivery Services
1.3.2 Reimbursement Services
1.3.3 Inbound and Outbound Clinical Support
1.3.4 Compliance and Persistence Program
2. Market Size
2.1 Pharmaceutical Market
2.1.1 Global Analysis
2.1.2 Regional Analysis
2.2 The US Specialty Pharmaceutical Market
Market Value
Traditional Vs Specialty
Sales by Customers
Sales by Dispensing Channels
2.2.1 The US Specialty Pharmaceutical Market by Therapeutic Area
2.2.2 Specialty Pharmacy in the US
To Read Complete Report With TOC: http://www.marketresearchreports.biz/analysis/189267
3. Market Dynamics
3.1 Growth Drivers
3.1.1 Accelerating US Aging Population
3.1.2 Increasing Life Expectancy Rate in the US
3.1.3 Rising Incidences of Complex Chronic Diseases
3.1.4 Rising Pharmaceutical Sales
3.1.5 Healthcare Reforms
3.1.6 Escalating Healthcare Expenditure in the US
4. Competitive Landscape
4.1 Competition by Drugs
4.2 Competition by Mail Pharmacy
4.3 Competition by Specialty Distributor
5. Company Profiles
5.1 Novo Nordisk
5.1.1 Business Overview
5.1.2 Financial Overview
Latest Reports:
Connected Vehicles Market And Forecast For LTE And Telematics Applications 2014 - 2019
http://www.marketresearchreports.biz/analysis-details/connected-vehicles-market-and-forecast-for-lte-and-telematics-applications-2014-2019
The automobile industry is very competitive. The profitability on cars is slim with margins in the US as low as two percent on a new car. The large motor companies can make money by self-financing consumer deals. Dealerships hope to make money by promoting repair service packages, and offering extended warranties. The connected car is considered a gift because it is a new revenue stream, has a better margin than the car itself, and can be a differentiator between the cars themselves.
In the US, leading automobile manufacturers have committed to embedding cars with LTE in their product lines. For example, BMW makes an LTE/Wi-Fi adapter for their cars. Alcatel-Lucent, Verizon, and AT&T are proponents of the LTE-connected car. However, many new cars have embedded Wi-Fi, use GPS tracking, and have other forms of telematics. The full case for LTE is not yet realized.
This research evaluates the technology, solutions, and market for LTE and telematics in vehicles.
To Get Download Full Report With TOC: http://www.marketresearchreports.biz/sample/sample/188657.
Target Audience:
Mobile network operators
Automobile manufacturers
Wireless device manufacturers
Network infrastructure providers
Application and content developers
Report Benefits:
Vehicle LTE and Telematics forecast through 2014
Identify key trends and future outlook for vehicle LTE
Understand the technologies and solutions for vehicle LTE
Identify key application areas for enterprise and consumers
Understand the role of short-range communications vehicles
Cloud Solutions And Market Opportunities
http://www.marketresearchreports.biz/analysis-details/cloud-solutions-and-market-opportunities
Cloud computing abstracts and virtualizes the need for as much physical computing as possible and then it dynamically provisions that computing so that it can change to meet user demands. Based on deployment models, cloud computing can be classified into three primary types: Private, Public and Hybrid. Based on service provided, cloud computing can be classified into three types: Software as a Service (SaaS), Platform as a Service (PaaS) and Infrastructure as a Service (IaaS).
Cloud is moving beyond computing and storage and into an entirely new realm of communications, applications, content and applications. Evidence of this evolution ranges from common examples, such as Google Voice for Cloud-based communications, to less common examples such as Cloud-based payments solutions within the mobile commerce arena.
This report bundle represents the most comprehensive research covering the market for Cloud solutions and market opportunities. It includes research that addresses competitive analysis, market opportunities in various industry verticals, cloud applications and solutions, the future of the Cloud, and more.
To Get Download Full Report With TOC: http://www.marketresearchreports.biz/sample/sample/155449.
Key Cloud Impact Areas covered includes:
Cloud and Commerce, Content, and Applications
Cloud and Broadband including 4G and Beyond
Cloud and Small and Medium Business (SMB)
Cloud and Content Delivery Networks (CDN)
Cloud Virtualization and Virtualized Networks
Cloud Telephony and impact on Incumbents
Cloud Convergence with Social and Local
About us
MarketResearchReports.biz [http://www.marketresearchreports.biz/ is the most comprehensive collection of market research reports. MarketResearchReports.Biz services are specially designed to save time and money for our clients. We are a one stop solution for all your research needs, our main offerings are syndicated research reports, custom research, subscription access and consulting services. We serve all sizes and types of companies spanning across various industries.
Contact
M/s Sheela
90 Sate Street, Suite 700
Albany, NY 12207
Tel: +1-518-618-1030
USA - Canada Toll Free: 866-997-4948
E: sales(at)marketresearchreports(dot)biz
Blog: http://allbusinessresearch.blogspot.com/