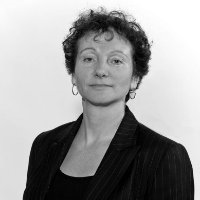 The dashboards were the deciding factor.
Royal Wootton Bassett, United Kingdom (PRWEB) February 27, 2014
When the IT team at Mitsui Sumitomo Insurance (MSIG) decided it needed a new service management tool, flexible reporting held a top spot on the requirements list. An ITSM solution was in place, but it didn't deliver the management information needed, and configuration proved to be difficult and costly.
When Kate Sandall, head of infrastructure and operations at MSIG, and her team conducted some site reference visits and had a look at Cherwell Service Management in action, they decided Cherwell Service Management was what they wanted and needed.
"When I went to see the reference sites, the dashboards were the deciding factor," says Kate. "With selecting a new tool, I wanted more reliable information around our service, and I wanted to do trend analysis, which we just couldn't do with our previous tool. The way our previous tool did reporting, you simply dumped everything into an Excel document and played around with it."
MSIG now has license-free dashboards up on screens throughout the IT department that shows various real-time statistics, including SLAs, who has the most calls assigned to them, live problems and other valuable metrics. According to Kate, making this public within the department is a real motivator and helps drive the right behaviors from the team and managers.
Easy configuration was also necessary so the team could undertake and move the system on without engagement with the supplier or costly development. Cherwell Service Management offers wizard-driven customization, which allows customers to tailor the tool to match to their processes without writing any code.
Other items on the team's road map for the product in MSIG are out-of-the-box ITIL processes, such as Incident, Service Request, Service Catalog, Problem and Change. MSIG wanted to eradicate the integration it had between its previous ITSM tool and SharePoint so it could have one seamless system that provided integration throughout the business and to third party suppliers.
Schedule a product tour here.
About Cherwell Software
Cherwell Software builds Cherwell Service Management® (CSM) — the award-winning IT service management (ITSM) software — as well as extraordinary customer relationships. Recognized by both Gartner® and Forrester®, CSM is an affordable, easy-to-use, and flexible ITSM platform you'll never outgrow.
Founded by some of the industry's most notable leaders, Cherwell Software began with simple goals: to make help desk software we'd want to use and to do business honestly, putting customers first. Cherwell Software is one of the fastest growing IT service management software providers through its corporate headquarters in Colorado Springs, CO, USA; EMEA headquarters in Royal Wootton Bassett, UK; and a global network of expert partners.