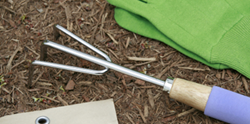 We have been in the gardening business for 44 years. As former teachers we stress the importance of educating our customers for success in gardening.
Monticello IN (PRWEB) March 03, 2014
Norway Gardens is holding its first educational seminar of the 2014 season at 1 p.m. on Saturday, March 8. Entitled "Let's Get Digging." it will focus on tips for gardening and lawn care in early spring. With the right information those who take pride in their lawn and garden can do the simple outdoor chores that make their year of gardening successful and pleasure-filled.
Gardening is a fabulous hobby. It offers fresh air and sunshine, exercise for the body, and nourishment for the soul. In order to fully enjoy gardening, one must be equipped with the proper knowledge to be successful. Tom and Amy Herman, both former teachers, have spent their forty-four years as owners of Norway Gardens teaching their customers the steps of gardening success.
The "Let's Get Digging" seminar on March 8 will be entertaining as well as informative. Guests can sign up for door prizes and enjoy free popcorn during the one-hour seminar. Since the Lakes Area Home and Garden Show will be held that day in Monticello, the Norway Gardens staff hopes you will visit their booth at the Expo and then come to Norway Gardens for the 1 p.m. seminar. These are the ingredients of a delightful day -- one well worth making a trip to Monticello for a day of fun.