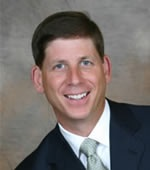 Louisville, KY (PRWEB) February 28, 2014
PT Development (PTD) President and CEO and Evidence In Motion (EIM) principal Dr. Larry Benz, PTD, MBA, OCS, MAAP, was selected to speak to Bellarmine University (BU) physical therapy students January 28, 2014 as part of the Ahart Leadership Initiative Program, a scholarship opportunity given by BU alum Connie Ahart.
The Ahart Leadership Initiative program provides two scholarships annually to students who have a passion for leadership, entrepreneurialism, business and advocacy as related to the physical therapy profession. Additionally, the program funds the recruitment of national speakers, like Dr. Benz, that address Bellarmine students and faculty on contemporary views and insights related leadership.
Dr. Benz's presentation "What I Wish I Learned in PT School" taught students four lessons about the benefits of time management, likability, serving others, and the power of beliefs. After his presentation, Dr. Benz participated in an engaging question and answer session with the students.
"It was an honor to be chosen to speak to Bellarmine's physical therapy students as part of the Ahart Leadership Initiative program," said Dr. Benz. "It's always wonderful to be asked to share what I've learned throughout my career with the next generation of physical therapists. I look forward to seeing what these men and women will accomplish in our field in the coming years."
The lessons Dr. Benz taught BU students have been the foundation of much of his work at PT Development and Evidence in Motion and are the basis of EIM's online, self-paced Called to Care course which was designed, based on his research, to bring compassion back into healthcare. As part of a special opportunity, Dr. Benz will present part of the Called to Care curriculum in a live workshop in Louisville, Kentucky on March 8, 2014. Those who are interested in registering can do so online.
To learn more about Dr. Benz and his work, please visit http://www.ptdevllc.com. In addition to extensive experience with speaking engagements, Dr. Benz has on-camera experience and can speak on a number of physical therapy issues, PT's involvement in the health care system, sports medicine, and improving patient care. To book Dr. Benz for an upcoming event, please direct inquiries to Brooke McVeigh, brooke(at)physicaltherapist(dot)com or (502) 548-0278.
About PT Development:
PT Development (PTD), founded by Larry Benz, PT, DPT, is a Louisville, Kentucky-based private equity company focused on adding value to healthcare organizations by cultivating quality, customer service, advocacy leadership and innovation. Benz's entrepreneurial success began when he founded the Louisville-based Kentucky Orthopedic Rehab Team (KORT). In 2007, Benz sold his interest in KORT and focused his efforts on PTD's startups such as TexPTS, Indiana-based ProRehab, Evidence In Motion (EIM), and several others. PTD offers the following management services: evidence-based practice, patient loyalty, regulatory assurance, marketing and branding, clinic operations, hiring and retention, strategy, accounting and finance, and customer service. For more information about PTD, please visit PTDevllc.com.
###