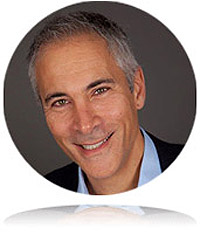 Miami, FL (PRWEB) February 28, 2014
Based on patient statistics from HairSite, Dr. Jeffrey Epstein of the Foundation for Hair Restoration has been verified as the #1 top ranked hair transplant surgeon in Miami, Florida and New York for the year 2013.
Some of the best awards physicians receive are those merited based on patient satisfaction. Dr. Epstein's hair transplant clinic has been given the highest honor from HairSite because of the skill and high-quality work appreciated by men and women whom he has treated. HairSite is an informative website dedicated to hair loss, female hair loss, hair transplants, hair replacement, hair multiplication, hair loss medications, natural remedies, and other related topics. Patients interested in hair loss treatments can find a doctor on the site and post their results. Doctors may also use the site to display positive patient results. Dr. Epstein earned the honor as the best in class based on published patient results that distinguish him from all other physicians and clinics in Miami. This is the second consecutive year he has been recognized for an accomplishment by HairSite. In 2012 he saw more than a 200% increase in published hair restoration results in the HairSite community.
Few hair loss specialists are as accomplished as Dr. Jeffrey Epstein. He has become respected worldwide over the past 25 years as both a talented facial plastic surgeon and a highly sought after hair restoration surgeon. He is board certified in three fields – facial plastic and reconstructive surgery, otolaryngology and hair restoration surgery. He is also a voluntary clinical professor at the University of Miami and frequently publishes and gives presentations on hair restoration techniques. In the past, Dr. Epstein has served as President of the Florida Society of Facial Plastic and Reconstructive Surgery. He is affiliated with numerous other prestigious medical organizations as well, including the American Academy of Facial Plastic and Reconstructive Surgery, the International Society of Hair Restoration Surgery, and the American College of Surgeons.
At the Foundation for Hair Restoration, Dr. Epstein personally performs all procedures along with his team of 15 experienced full-time assistants. He specializes in follicular unit extraction (FUE) and follicular unit grafting (FUG) for primary and reparative treatment. Men and women flock to the Miami practice for hair restoration of the scalp, eyebrows, and facial and body hairs. In addition to the Miami location, FHR also has operating room suites in New York City. Both facilities have achieved the highest level of accreditation, guaranteeing patients a dedication to safety on top of the best aesthetic results. International patients frequently travel to the United States to visit the first-class surgeon at the Foundation for Hair Restoration. For patients unable to visit Miami or NYC for a consultation, Dr. Epstein often offers consults in Tampa or via Skype. At FHR it is all about making the patient experience as easy and enjoyable as possible. Visit http://www.foundhair.com or call the Miami (305-666-1774) or New York (212-759-3484) office to contact Dr. Epstein and learn more about the hair restoration procedures he performs.