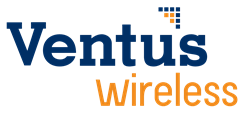 Ventus Out-of-Band Management offers faster resolution times and significant cost savings.
Norwalk, CT (PRWEB) February 28, 2014
Ventus Wireless, the industry leader in primary wireless and wireless backup technology, has unveiled its Out-of-Band Management solution, which affords businesses high-speed network access to an unresponsive remote site. With remote access capabilities, companies can avoid deploying a technician to resolve issues at another location. Accordingly, Ventus Wireless Out-of-Band Management offers faster resolution times and significant cost savings.
"A downed network connection at a remote site can spell trouble for any business," said Matt Lilya, Business Development Manager for Ventus. He continued, "Ventus Out-of-Band Management offers an ideal solution with remote access, advanced routing capabilities, and high-speed data throughput all working to mitigate risk and deliver complete control over the connection."
To provide this critical service, Ventus V-Series wireless routers establish a secure VPN tunnel over 4G LTE, connecting the customer's remote IT staff to the troubled site. This access enables the customer to diagnose hardware and software issues, test equipment, retrieve data, and even establish a business continuity backup connection, all through the Ventus router.
Ventus is the industry leader in wireless and IT networking innovations, leveraging technology to produce market-driving solutions for the world's largest companies. Operating from over 20 years of experience delivering secure enterprise class networks, Ventus develops cellular wireless and fixed line IT solutions for an expanding array of business connectivity applications. Ventus IT Solutions offers fully managed networks with an emphasis on security and high availability. The company's solutions include PCI-DSS compliant data transport, integration services, data encryption, cloud services, and integrated network administration and monitoring systems. Ventus' robust IT solutions are powered by the unique products developed by the company's network hardware technologies division.
Ventus Technologies specializes in the design and manufacturing of advanced cellular and fixed line hardware for machine-to-machine and enterprise wireless applications. Ventus' innovative hardware includes modular, multi-interface embedded wireless 4G LTE/3G routers and high performance multi-band 400Hz – 1900Hz cellular antennas designed to meet the needs of bandwidth intensive, high-availability corporate networks as well as distributed M2M applications.
Learn more about Ventus' wireless expertise, innovative engineering, unique hardware, robust networks, fully managed services, security solutions, and industry leadership at our website, http://www.ventusnetworks.com.