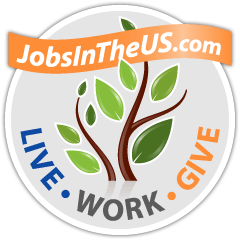 "I choose River Arts for their great community presence and mission of making the arts available to all." - Chess Brownell
Westbrook, ME (PRWEB) February 28, 2014
Chess Brownell was randomly selected this month in the in the JobsInVT.com Live Work Give contest, to have $500 donated, in her name, to her Vermont non-profit organization of choice. She was ecstatic to name River Arts of Morrisville, VT to receive the donation.
"I choose River Arts for their great community presence and mission of making the arts available to all. Participants of all ages and experience levels, from multiple Lamoille county towns, gather to attend art openings and musical concerts, participate in classes, workshops and camps with no one turned away for reasons of age, ability or financial means. It's truly a place where the arts are for everyone and community enrichment through the arts rings true "
River Arts is committed to enriching their community through the arts, hosting programs and events accessible for everyone no matter what their ability, age, or financial means; serving more than 3,000 people per year in Northern Vermont.
Salvation Farms, a Vermont non-profit focused on agricultural surplus management and food equity, was chosen by Richard Sontag of Turtle Fur to receive a $500 donation.
"Salvation Farms has many innovative approaches to addressing food waste and hunger in Vermont. Their work impacts many Vermonters, from farmers to those most vulnerable and food insecure. One of their initiatives has enhanced the Vermont's Offender Work Program by not just utilizing an available workforce, but by offering meaningful work that provides a transferable skill set, sense of purpose, and way to give back for this population," said Sontag.
"Salvation Farms mission is to build increased resilience in Vermont's food system through agricultural surplus management," said Salvation Farms Founder and Executive Director, Theresa Snow. "We believe farms are, were, and always will be our salvation; farms are the cornerstones and centerpieces of healthy and stable communities and cultures."
The VT Live Work Give campaign contest allows both individuals and employers to enter and, if chosen in a quarterly drawing, each of the two winners can select one Vermont nonprofit charity to be the recipient of a $500 donation from JobsInVT.com. Contestants can enter once at any time during the contest and will be considered for each drawing thereafter. At the end of the contest, in February 2014, JobsInVT.com will double their donations when they pick a final job seeker and a final employer to select the two final nonprofit recipients, and each nonprofit will receive a $1,000 donation. See contest rules for details.
About JobsInVT
JobsInVT.com, Vermont's #1 employment resource, has been connecting job seekers and employers to fill real, local, quality jobs within the state of Vermont since February 2003. What initially began as a free service to employers, JobsInVT.com built a steady flow of job seeker traffic and today sees over 34,000 unique visitors per month, lists more than 1,000 real, local Vermont jobs and hosts more than 500 Vermont company profiles on their website. Vermont Employers who wish to post an unlimited number of jobs can do so by subscribing to the service for a flat fee, and nonprofits who wish to post their volunteer positions and a company profile can do so for free. JobsInVT.com works with every type of employer from all regions of the state who wish to post jobs located within Vermont.
For more information on JobsInVT.com's 10 Year Anniversary Celebration, the VT: Live Work Give campaign or JobsInVT.com in general, please contact Heidi Sawyer, Marketing Manager at 1-877-374-1088 x2006 or hsawyer(at)jobsintheus(dot)com.
-JobsInVT.com -