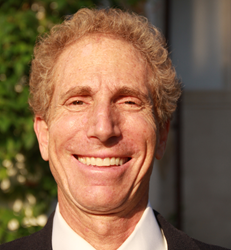 At our core we are a consolidator with very unique relationships with hotels and other distinct properties around the world.
New York, NY (PRWEB) February 28, 2014
ExpertFlyer.com®, the premier online air travel information tool, which now offers its award-winning Seat Alerts® feature as a free app to all travelers, recently spoke with GetaRoom.com co-founder Bob Diener to hear how the online hotel booking site was carving out a sizeable niche for itself in a seemingly crowded, and competitive, space. Mr. Diener, who was also co-founder of Hotel Reservations Network, which became Hotels.com, has lots of experience in this area and shares how GetaRoom.com is expanding travel savings and opportunities for travelers.
GetaRoom.com is currently the only company offering unpublished rates to customers, which can be as much as 60 percent off the lowest rates found online. With more than 25,000 hotels participating in the "unpublished rates" program, and expanding their offerings to vacation properties, getaway destinations, and luxury properties, Bob Diener believes the company is beginning to create some separation from the competition.
"At our core we are a consolidator with very unique relationships with hotels and other distinct properties around the world," explains Bob Diener. "Beyond that we offer interesting programs such as 'daily flash sales' where customers can save big if they can react to the narrow window which is typically 12 hours. And, of course, our unpublished rates have become a real game-changer for us and allowed us to carve out a very nice, and growing, niche for ourselves."
"GetaRoom.com is taking online hotel shopping to a new level," explains Chris Lopinto, president and co-founder of ExpertFlyer.com. "In many cases, it is taking a good deal and making it great with little effort needed by customers."
To read the entire interview with Bob Diener, please visit ExpertFlyer's blog.
About Getaroom.com
Getaroom.com offers travelers access to incredibly low rates via our state-of-the-art hotel and lodging website (http://www.getaroom.com). Additionally, by calling its toll-free call center at 800-HOTELS-8 (800-468-3578) you can also receive the benefits of unpublished pricing, with rates typically 10 to 20 percent less than published rates on its site and other internet sites. There is full disclosure about the property at time of booking including the hotel name and exact location. Getaroom.com offers accommodations at national chain and independent boutique properties in major destinations in the U.S. and abroad.
About ExpertFlyer.com
Each month, ExpertFlyer's One-on-One blog goes face-to-face with the travel industry's leading decision makers to discuss and address topics relevant to many of today's business and frequent travelers.
ExpertFlyer.com was conceived and created by an eclectic team consisting of a veteran elite tier frequent flyer, an airline captain and corporate travel manager, and information technology professionals to deliver a 24/7 real time powerful air travel information service. The company provides its subscribers and corporate travel managers alike with a complete, concise and efficient way to access the ever-changing details of worldwide air travel information. For more information, please visit expertflyer.com.