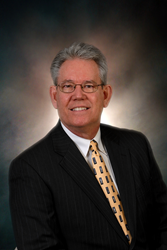 Tulsa, OK (PRWEB) February 27, 2014
The Oklahoma Business Ethics Consortium has elected Travis Jones, CEO of Career Development Partners, the Tulsa-based talent management office of Career Partners International, to its Board of Directors.
Prior to Career Development Partners/Career Partners International - Tulsa, Jones served as president of Personnel Consultants, a professional staffing and placement company, which consisted of six regional offices located in Oklahoma and Arkansas. During his 10-year presidency, Personnel Consultants received Inc. Magazine's Award for the 135th fastest-growing privately held business in America in addition to being named by Oklahoma Business Monthly as one of the best companies to work for in Oklahoma.
In addition to serving on the Career Partners International Board of Directors, Jones is involved in a number of organizations including the Tulsa Executive Association, Tulsa Area Human Resources Association, Oklahoma Association of Personnel Consultants, Tulsa Technology Business Department Advisory Council and New Life Ranch. He also is a past recipient of the Richard J. Messer Excellence in Human Resources Management Award and author of "Don't Look Now Your Character is Showing."
"As head of an internationally connected organization, Travis Jones brings a broad base of insights and experience to the leadership of OK Ethics," says Shannon Warren, executive director of the organization. "He was nominated to the board not only because of his wisdom, but also because he has a heart for doing the right thing for our great state."
About OK Ethics
The Oklahoma Business Ethics Consortium is a nonprofit, professional organization dedicated to promoting Oklahoma values of integrity at work. With approximately 900 individual members representing more than 200 companies, chapters in Tulsa and Oklahoma City host monthly luncheon forums on topics related to business ethics. More information is available at http://www.okethics.org.
About Career Development Partners
Founded in 1988, and headquartered in Tulsa, Oklahoma, Career Development Partners is one of the leading outplacement firms in Mid America, and as part of Career Partners International, has offices and consultants in over 200 offices around the world. Since the beginning, Career Development Partners has prided itself on a high-touch, consultant model of delivery. For client's that feel face-to-face outplacement support, in combination with the latest in on-line career center technology, is the best solution for their exiting employees, Career Development Partners and our Career Partners International team is the right choice.
About Career Partners International
Established in 1987, Career Partners International is one of the world's largest and most successful global providers of talent management solutions. Organizations of all sizes and industries turn to Career Partners International to successfully assess, engage, develop and transition talent using the expertise of over 1600 highly experienced professionals in the areas of assessment, executive coaching, leader development and outplacement. With more than 220 offices in over 45 countries around the world, Career Partners International assures that its clients have local experts with global reach in talent development, career management, executive coaching, outplacement and career transition services. Additional information can be found by visiting http://www.cpiworld.com.